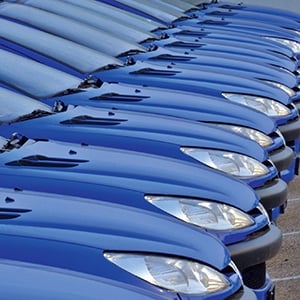 Shuffle
Roles reflect company ambition as growth increases
LeasePlan have today announced three new appointments as its funded fleet passes 140,000 for the first time.
LeasePlan's growth is underpinned by strong performance in the commercial vehicle market, as well as increased business for the Automotive Leasing and Network brands.
Chris Tubbs moves from Head of Risk to the position of Brand Director within LeasePlan UK's Network operation. Chris started at LeasePlan UK in 1996 and has since held responsibility for a number of areas, including managing the technical services and remarketing teams.
Ranjit Dosanjh joins the business as Director of New Business for the LeasePlan UK brand. Ranjit brings a wealth of business development experience – particularly around the area of major bids. She has extensive experience with both the public and private sectors from roles with G4S, Thales and Tribal Plc and has led new business teams in areas of IT, finance and education.
Hein du Plessis re-joins the business as Head of New Product Development. Hein left LeasePlan UK in December 2011 to return to South Africa where he has spent the last three years living as Head of Fleet Solutions for Eqstra Fleet. During his previous spell with LeasePlan UK he held roles including Account Director and Head of Consultancy Services.
Matt Dyer, Managing Director of LeasePlan UK, said: "I'm delighted to welcome Chris, Ranjit and Hein to their new roles at LeasePlan UK. We've seen strong growth in the first part of 2015 and these appointments are a statement of intent with regard to continuing this positive progress."