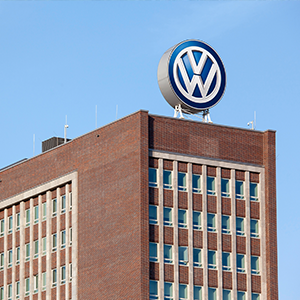 Europeans buy local when it comes to new cars, with Germans most likely to choose a Volkswagen (VW), the French a Renault, Italians a Fiat, the Swedish a Volvo and the Russians a Lada.  Car buyers in the UK, presumably eschewing the expensive joys of an Aston Martin or Bentley, are most likely to buy a new Ford.
InsuretheGap, a specialist car insurance provider, analysed data from Marklines in 45 European countries and found VW top in 17 nations in 2016 making it the most popular car brand in Europe, with more new VWs sold than any other car manufacturer last year.
Germany accounted for more than 650,000 VWs sold, followed by Austria (56,000), the Netherlands (44,000), Poland (43,000), Switzerland (42,000) and Denmark (26,000), selling a total of 861,000 cars in these countries alone.
Renault was the second most popular car manufacturer across Europe, topping the table in five countries, selling 408,000 new models in France, followed by Turkey (106,000), Spain (90,000), Belgium (56,000) and Belarus (8,000), a total of 668,000 cars.
Fiat was the most popular brand in Italy (374,000) last year, while Volvo remains the new manufacturer of choice in Sweden (71,000).  Meanwhile, LADA  sells the most new cars in Russia, with 266,000 sold in 2016, and it also takes the top spot in neighbouring Kazakhstan, Armenia and Azerbaijan.
Ford is the most popular car brand in the UK, a position it has held for more than a decade, with 318,000 new models sold in Britain in 2016.  However, Fords sales have fallen from 349,000 in 2007 and the US manufacturer only enjoys the same popularity in two other European nations, Hungary (13,000) and Cyprus (2,000).
Toyota, which vies with VW for the title of most popular car manufacturer in the world, does not enjoy the same level of success in Europe. The Japanese manufacturer is the most popular brand in six countries, Ireland (15,000), Greece (9,000), Ukraine (8,000), Iceland (3,000), Estonia (3,000) and Malta (900), only selling 38,900 cars in these countries.
Worldwide, however, Japanese manufacturers dominate. Toyota is the most popular manufacturer in the US, Australia and Japan; Honda leads the way in Canada and Singapore; while Nissan is most popular in Mexico and the UAE.
The exception is China, where VW sold over 2.7m new vehicles in 2016, helping the VW Group to take the global lead with 10.3m new vehicles sold across the year, compared with 10.2m Toyotas.
Ben Wooltorton, Director, InsureTheGap said: "As VW and Renault continue to battle for the crown of Europe's most popular car manufacturer, it remains to be seen what the European – and global – new car market will look like in ten years' time. As electric cars rise in popularity, we may even see a new contender emerge."