It's been 25 years since the Volvo FH rolled into the market and transformed the manufacturer's driver and customer appeal forever.
Volvo has launched the Volvo FH 25 Year Special Edition to mark the anniversary, which will be available for a limited time in FH and FH16 versions .
The exterior of the anniversary truck gives a nod to the style of the early 90s when the FH was launched – with the red launch colour a tribute to the original cab – but with a modern twist and a host of cab and driving comforts.
Nigel Atterbury, senior graphic designer at Volvo Trucks, said: "The first-generation Volvo FH meant so much for Volvo Trucks and the whole industry. It was a milestone; in fact, it was a game changer that totally transformed the perception of a modern truck. Working on the design of the edition truck has been a real honour."
The truck has the latest innovations and driving technology from Volvo, and can also be specced with the brand new extentions to the OEM's Volvo Dynamic Steering.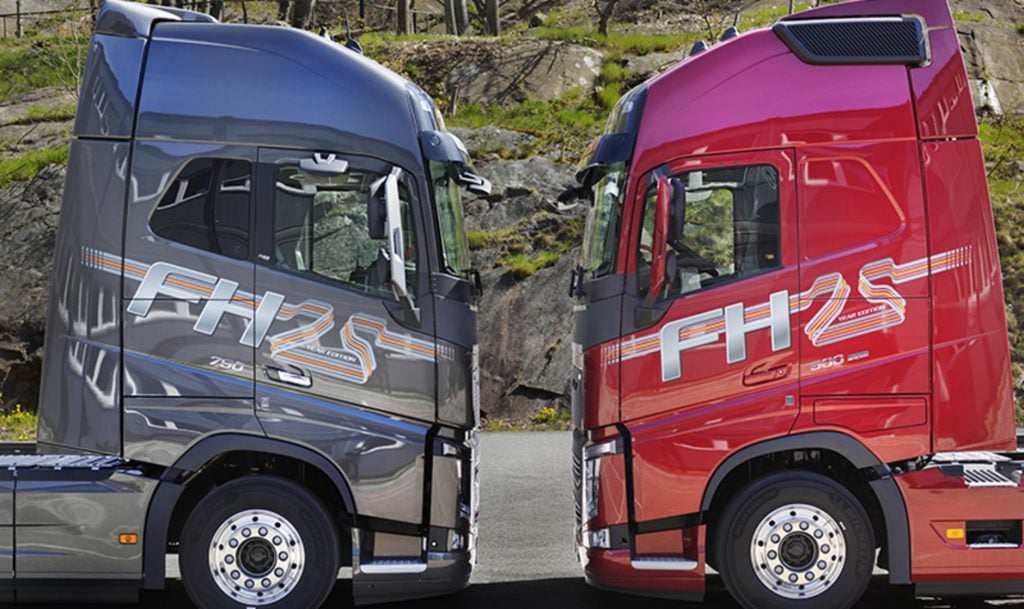 Inside the cab, drivers are treated to leather and quilted seats, with orange accents that Volvo said represents its focus on safety.
Volvo Trucks president Claes Nilsson said: "Volvo FH is the perfect representation of a customer focused mindset and a model that has been pushing the boundaries for a quarter of a century.
"This magnificent edition truck is therefore both a tribute to the first 25 years and a starting point for our continued successful journey with customers and drivers"
Sales of the anniversary FH will begin at the end of this month, with production happening during a limited period between 2018 and 2019.