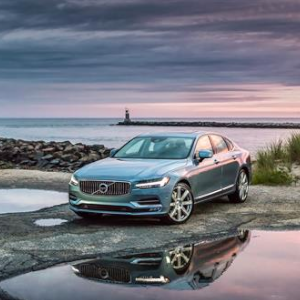 Volvo Cars, the premium car maker, is off to a good start in 2018 after reporting a global year-on-year sales increase of 22.4 per cent in January, growing in all its main markets.
Total sales for the month amounted to 43,439 cars, compared with 35,475 cars a year earlier. Sales of the new XC60 as well as its siblings in the 90 series were the main drivers of growth.
Sales increased by a very strong 38.0 per cent in China to 11,537 cars in January compared to the year before. The increase comes on the back of the local start of production and sales of the new XC60 mid-size SUV. China also continued to see high demand for the locally produced S90 and S60 saloons.
In Europe, Volvo reported a robust 11.7 per cent sales increase year-on-year for the month of January following strong sales of the new XC60 and XC90 SUVs as well as the V90 estate.
The US market also started the new year strong, with a year-on-year sales increase in January of 60.5 per cent. The XC90, the S90 and the new XC60 were the main growth drivers in the market, with the all-new XC60 named North American Utility of the Year.
Retail sales status (deliveries to end customers) for Volvo Car Group is as follows:
January
2017
2018
Change
Europe
18,854
21,061
11.7%
China
8,362
11,537
38.0%
US
3,469
5,567
60.5%
Other
4,790
5,274
10.1%
TOTAL
35,475
43,439
22.4%
Globally, the new Volvo XC60 was the best-selling model in January, with 11,656 cars sold (2017: N/A), followed by the Volvo XC90, with 6,772 cars sold (6,509). The Volvo S90 was third, with 6,057 sold cars (1,843).