Volkswagen Commercial Vehicles Achieve Record
By Kyle Lindsay
Tuesday, April 18, 2017 - 11:50
Comments (0)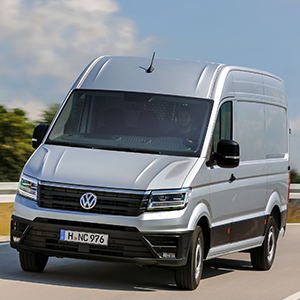 Volkswagen Commercial Vehicles delivered 121,800 vehicles to customers worldwide in the first three months of the year and was able to show a growth of 8.0 per cent compared to the previous year. Never before has the brand placed so many vehicles in customer hands in the first three months of a year. In addition, the 53,600 units delivered in March are a new monthly record.
Bram Schot, Member of the Board of Management of Volkswagen Commercial Vehicles for Sales and Marketing, said "The excellent result makes us proud and is at the same time an incentive to continue offering our customers the best transport solutions." Schot highlighted in particular the high demand for the new Crafter, which has been in showrooms since 10 March in many European markets: "The car is being extremely well received in the markets."
In Germany, Volkswagen Commercial Vehicles delivered 31,100 units in the first quarter, 10.6 per cent more vehicles than in the same period of the previous year. In March alone, 13,300 vehicles were delivered to German customers (+26.3 per cent). Deliveries from January to March were outstanding in all European volume markets too: France +24.0 per cent to 5,700 vehicles, Spain +18.6 per cent to 3,700 vehicles, the UK +11.9 per cent to 13,300 vehicles and Italy +8.1 per cent to 3,100 vehicles.
In total, the brand delivered 86,600 vehicles (+11.1 per cent) to all Western European countries, in Eastern Europe it was 9,100 units (+13.9 per cent).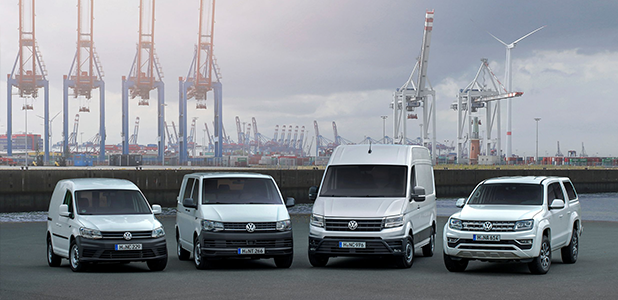 Outside Europe growth was also recorded in the regions of North America (+54.8 per cent to 2,700 vehicles), Asia Pacific (+9.8 per cent to 5,400 vehicles) and South America (+0.6 per cent to 9,300 vehicles).
Markets in Africa (-1.2 per cent to 2,900 vehicles) and the Middle East (-27.8 per cent to 5,700 vehicles) recorded a fall in sales.
Worldwide deliveries for first quarter 2017 by model range:
–  50,600 vehicles from the T model range (46,800; +8.1 per cent)
–  42,400 vehicles from the Caddy range (36,700; +15.7 per cent)
–  18,300 vehicles from the Amarok range (18,500; -0.9 per cent)
–  10,500 vehicles from the Crafter range (10,900; -3.3 per cent)
Related Stories