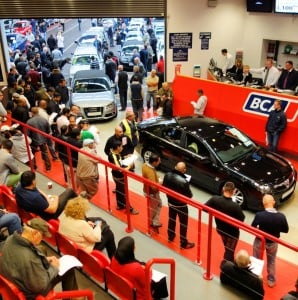 RISE: Values climbed by £167 in October
Used car values are at their second-highest monthly average levels ever, British Car Auctions (BCA) have reported.
During October, values climbed by £167 (2.4%) compared to September 2013 and were up by £693 (10%) year-on-year.
Average mileage continued to fall – down by around 2,200miles compared to last year – while average age was marginally lower at 61months.
Vehicles sold by fleet and leasing companies continued to average more than £9,000 in October – having risen to the record high in September.
Simon Henstock, Operations Director at BCA, said: "October proved to be another exceptionally strong month at BCA.
"Fleet cars remain in relatively short supply and there is plenty of competition for any vehicle in ready-to-retail condition which is keeping values high.
"And while buyers continue to focus on smaller and more economical cars, demand remains right across the board up to late-plate prestige and luxury marques."