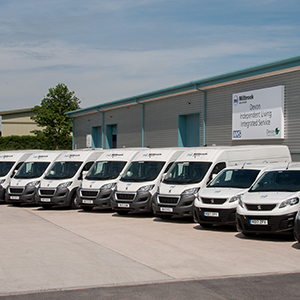 A net 21%* of UK fleets predict that the number of vehicles they operate will increase over the next three years. This is the most positive response in the last five years.
The finding comes from the 2017 edition of Arval's long-established Corporate Vehicle Observatory Barometer, research which covers 3,847 fleets.
Larger fleets (more than 50 vehicles) are most positive, with a net 37% saying that they believe they will be operating more cars and vans in the coming years, compared to 24% of medium fleets (10-49 vehicles) and 13% of smaller fleets (1-9 vehicles).
The research also indicates that UK fleets are almost twice as optimistic about the next few years when compared with the average across other European countries. By comparison, a net 11% of fleets in Europe foresee growth in the next three years, breaking down into 19% of larger fleets, 13% of medium fleets and 7% of smaller fleets.
Shaun Sadlier, Head of Arval's Corporate Vehicle Observatory in the UK, said: "This degree of positivity among fleets is good to see, even if it should perhaps be tempered slightly by the fact that our research took place just before the general election, which may have had an effect on overall economic confidence.
"It is worth noting that this sense of confidence is strongest among larger fleets. They are the ones who we would anticipate to be aware of any corporate changes that are being envisaged on a strategic level which could have a negative effect on fleet numbers. However, their confidence is high."