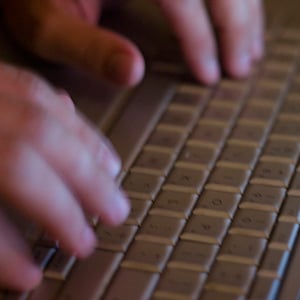 LEADER: Online growth in UK
The UK leads the world in e-commerce with growth now coming from increased online purchasing, a new report by the Freight Transport Association (FTA) has claimed.
The Logistics Report 2014 – which offers analysis of the ideas, news and views shaping the transport industry – has claimed 27% of consumers shop online weekly.
It also predicts that tablet and smartphones will account for 25% of online retail sales by 2017.
The findings came from PricewaterhouseCoopers' UK Total Retail Survey, contained within the report.
Theo de Pencier, Chief Executive at the FTA, said: "These are changing times for the transport and logistics industry, particularly in light of the explosion of ecommerce and online shopping.
"As a result, consumer demands for flexible deliveries have increased – providing retailers and the logistics sector the challenge to achieve the required level of flexibility.
"The Logistics Report 2014 reflects this fast-paced revolution and outlines the need for the freight and logistics industry to develop a simple, scalable and flexible supply chain to be able to react quickly to evolving trends."
Now in its fifth year, the Logistics Report explores the influences that businesses should take into account as they deliberate, plan and invest for the future.
Combining the resources and knowledge of PwC and FTA, the report draws on a rich supply of independent and in-house research.
Coolin Desai, UK Transport and Logistics Leader at PwC, said: "The transport and logistics sector is taking centre stage, increasingly recognised as key to stimulating trade, helping business efficiency and supporting economic growth.
"In an era of accelerated globalisation, with both business and consumers demanding better transport options, an integrated transport strategy is more important than ever.
"Getting this right will be key to driving the best return on investment."