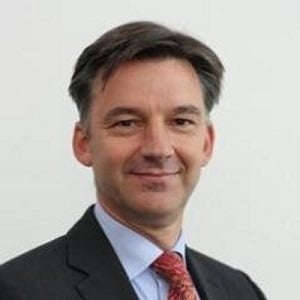 England's automotive supply chain has benefited from a £54 million boost to its competitiveness over a four-year period, thanks to a government funded scheme which closed last week.
According to the Society of Motor Manufacturers and Traders (SMMT), which managed the project, the £13 million Long Term Automotive Supply Chain Competitiveness (LTASC) programme stimulated an extra £41 million from private investment into England's vehicle manufacturing supply base, driving growth and securing thousands of jobs in the sector.
Started in 2014, LTASC helped 27 England-based suppliers to compete globally, creating or safeguarding 3,200 jobs and underpinning vehicle assembly at several leading automotive brands. Suppliers improved their manufacturing processes, R&D capabilities and skills, leading to growth in turnover, diversification into new markets and approved supplier status.
While supporting employment and growth, the LTASC programme has also been fundamental to the delivery of the UK's Industrial Strategy. Following many years of hollowing out, the UK automotive supply chain is now enjoying a renaissance with the local content of British made cars increasing to 44%, up from 36% in 2011.
Business Secretary Greg Clark, said, "The UK's automotive industry is one of our biggest success stories that continues to attract significant investment from leading manufacturers. The Long Term Automotive Supply Chain Competitiveness programme has proven the value of our support and investment in the sector and helped power us towards our goal of increasing UK content in domestically produced vehicles to 50% by 2022.
"Through our Industrial Strategy and Automotive Sector Deal, we are building on this success and continuing our partnership with industry to make UK suppliers even more competitive in the global market to ensure the industry continues to go from strength to strength."
Mike Hawes, SMMT Chief Executive, said, "Supporting employment and investment into the supply chain is critical to the future health of automotive manufacturing in the UK. The LTASC programme shows how a relatively modest initial government investment can leverage considerable industry backing, delivering huge long-term benefits. It's a fantastic example of collaboration between public and private sectors creating and safeguarding thousands of jobs in this globally competitive industry. With the new NMCL fund, announced as part of the Automotive Sector Deal, we expect to see an acceleration of the competitiveness, confidence and capability of automotive suppliers in the UK."
 How suppliers benefitted
Alcon – specialist brake and clutch manufacturer – grew turnover by 26% and created 50 new jobs by accelerating its R&D capability beyond motorsport, scaling up to cater for global car manufacturers.
Bowler – designs and makes 4×4 rally cars and aftermarket parts – helped the company speed up its capabilities away from just motorsport leading to global exports growth.
Grainger & Worrall – specialist in castings, engineering and machining – supported R&D prototyping and workforce skills training leading to a 50% increase in turnover and a halving in production lead times.
Interflex – supplier of acoustic and sealing products – moved from a £6 million turnover to £10 million, opening a new building and expanding its product offering.
Liberty – supplier of multiple components, from steel tube to axles, body panels to braking systems – improved productivity and quality to gain approved supplier status with £300,000 savings in the first 12 months of the programme.
Sarginsons – aluminium diecasting specialist – supplied OEMs with chassis components leading to a 30% increase in turnover.
VTL Precision – makes precision components and sub-assemblies for powertrains – upgraded facilities with automated functionality, helping secure work with a leading UK vehicle manufacturer.
Backed by Finance Birmingham and the Department for Business, Energy & Industrial Strategy, the LTASC programme is now complete, with its replacement National Manufacturing Competitiveness Levels (NMCL) due for launch before the end of 2018.
Part of the government's Automotive Sector Deal, NMCL will include a new £16 million fund to support vehicle manufacturing in the UK. SMMT will again manage the programme for the UK Automotive industry.
Watch the LTASC review here: https://www.youtube.com/watch?v=CK0BRTxKUvU&feature=youtu.be