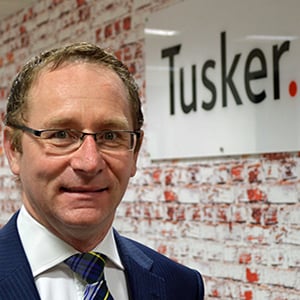 RECORD: Great start to 2014 for Tusker
Tusker's salary sacrifice scheme SS43 has produced a record performance in the first four months of 2014, it has been reported.
The company have confirmed January to April saw their highest-ever number of car orders and their largest-ever order bank.
Tusker have also added more than 700 vehicles to their traditional contract hire fleet.
Salary sacrifice cars ordered by Tusker have now passed the 10,000 mark and the number of schemes in operation has grown to more than 155, a growth rate of 55% in the last 12months.
This is set to continue as the new customer pipeline will deliver a further 50 new schemes by the end of 2014.
Tusker are now consistently taking more than 500 new salary sacrifice car orders every month, in addition to their normal contract hire and fleet management business.
Among new organisations signing up for Tusker's market-leading SS4C scheme are the University of Cambridge and energy products and solutions provider, Doosan Babcock.
Iain Carmichael, Chief Commercial Officer at Tusker, said: "This has been an outstanding first four months of 2014 for Tusker with new records being achieved for every key performance indicator that we have set.
"We are now delivering record levels of growth and profit and are confident we are on track to deliver our stretching plans, for future growth and profitability."