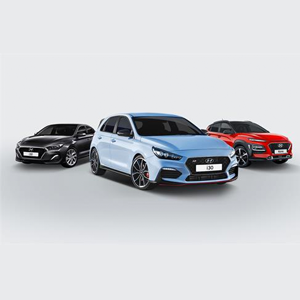 A new car loses approximately 20 per cent of its value when it's driven off the showroom forecourt, and cars lose between 15 – 20 per cent of their value each year, so it pays to have an understanding of deprecation when you're buying a car.
However, the numerous makes, models and colours will all hold (and lose) their value differently, so a bit of research in advance can make the difference between owning a white elephant and a rare Porsche 911.
When 2000 UK drivers were asked about depreciation in a survey, commissioned by InsuretheGap.com, a new independent provider of GAP (Guaranteed Asset Protection) car insurance, a third of them admitted to not considering depreciation at all when buying a car, despite saying they had a full understanding of it.
The survey also found that over one in 10 drivers (11%) believe that all cars depreciate at the same rate, with 22% saying this in the under 34s age group.
43% of under 34s also did not know that if a car is written off 18 months after being bought, even with fully comprehensive insurance the insurance company will only pay the car's current market value amount, and not what it was actually bought for.
"Most cars typically lose the largest percentage of value in the first couple of years after purchase. Unfortunately, many people don't realise that this reduction will affect the amount of money an insurance company pays out following their car being written off or stolen," said Ben Wooltorton, Director at InsuretheGap.com
"If an accident occurs involving a new car that's two years old for example, an insurer will pay out to the reduced current market value, rather than the original cost.  This could leave consumers owing money on finance for a car that no longer exists." he continued.
GAP (Guaranteed Asset Protection) insurance can help bridge the gap between what you paid for a car and the amount you receive from your insurer if you make a claim in the event your vehicle is written off or stolen.  A GAP insurance policy from a specialist insurance provider, like InsuretheGap, starts from just £54.55* and is significantly cheaper than those offered by car dealerships.  Cover is available for vehicles worth up to £150,000, covering gaps up to £50,000.
Top Ten Tips on Car Depreciation
There are a number of factors that determine the rate of depreciation for vehicles, which can be separated into two groups: the first being those that affect the actual value of the car; and those that affect the perceived value of the car.
Actual Depreciation – these factors affect the value of each and every vehicle regardless of the make and model and include:
Mileage – the average mileage is around 10,000 per year.  The more miles, the less your can is worth.
Owners – the more owners a car has, the less it will be worth.
Service history & general condition – a full service history from a manufacturer, approved garage or dealership helps to maintain a car's value.  The upkeep and maintenance of a car will also help retain its value.
Colour – the best colours for holding value are black, purple, white and silver and the worst colours for holding value are gold, green, maroon and turquoise.
Desirability – the rarer or more sought after the vehicle, the more residual value it will hold.
Perceived depreciation – these factors can have varying effects on a vehicle's value depending on its make and model and the needs of potential buyers and include:
Economy – cars with good fuel economy are more desirable, and therefore tend to hold their value better.
Vehicle tax – buyers looking to run their vehicle on a budget may be put off by high vehicle tax.
Reliability – mechanically reliable cars are more in demand because they cost less for upkeep in the long term.
Warranty Length – vehicles with a long manufacturer's warranty attract a higher resale value.
Size – bigger cars tend to depreciate more quickly due to higher running costs.
Auto Express unveiled the below list of the UK's Top 10 best depreciators – the cars on sale now that will hold their value best.  NB The lists are compiled using the latest information from CAP, and are based on predicted residual values as a percentage of the new price at three years/30,000 miles.
Ferrari 458
Porsche Macan
Lamborghini Aventador
Porsche 911
Range Rover
Lexus NX
Range Rover Sport
Mercedes GLA
Audi A1
Aston Martin V8 Vantage