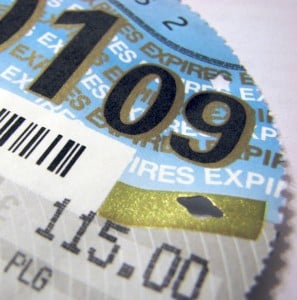 SCRAPPED: Tax disc is on the way out
Motorists are offering overwhelming support for the government's plan to scrap tax discs, a poll by Motorpoint has shown.
The survey found 60.6% of drivers backed George Osborne's decision to axe the disc after more than 90years in favour of an online-only system.
Under the new online system people will also, for the first time, be able to pay their road tax by monthly direct debit.
Motorists without internet access will still be able to tax their cars by telephone or in person at their local post office.
Mark Carpenter, Managing Director of Motorpoint, said: "The tax disc is part of the fabric of motoring and I am sure it will take some getting used to not having it on show in our windscreens.
"However, with the widespread use of real-time online systems by the police and other agencies to combat avoidance, the role of the tax disc has become largely symbolic and based on the results of our poll it doesn't seem that too many drivers will be that sad to see it disappear."
Image courtesy of Nick in exsilio, with thanks.