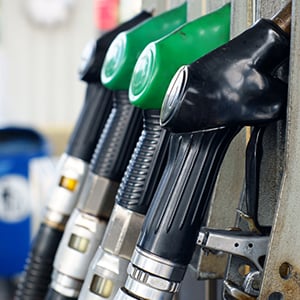 Sainsbury's, Morrisons, Tesco and Asda have all promised to drop the price of petrol by upto 3p per litre which is great news for motorists, but will the big fuel companies follow suit?
Jason Lloyd, Managing Director of PetrolPrices.com comments "While prices are generally going up, it's great to see news of supermarket fuel cuts giving some respite for UK motorists. The supermarkets continue to challenge the petrol station market – because they can. Fuel isn't the main driver of revenue for supermarkets so they can undercut each other, and the wider market. However, within just a mile, motorists can be out of pocket by not shopping around for fuel."
Petrol prices rose by 5p in October, as predicted last month, to a national average of 117p per litre.
This time last year, petrol prices averaged a mere 108p.
The last time petrol was this expensive was in July 2015.
The last time petrol prices rose above 117p was in December 2014.
2010 was the last time we saw an increase in fuel prices in Autumn.
We reported last month that despite autumn petrol prices rising for the first time in six years, prices were still relatively low. But this month has seen petrol prices surge to the highest it's been since July 2015, and there are no signs of the increase slowing down any time soon.
Despite Autumn typically being a time of reduced fuel prices, petrol prices are continuing to buck the trend and are on the rise. According to the Petrol Retailers Association prices are set to increase by at least another 1-2p per litre over the next couple of weeks, which would make the price the most expensive we've seen since December 2014.
Jason Lloyd, managing director of petrolprices.com comments: "The effect of the weak pound combined with the high oil price has forced fuel providers to raise the price of petrol and diesel, and it will be motorists that suffer because of this"
"Supermarkets in particular are trying to slow the increase, so head there when you can to keep fuel costs down. Doing some quick research to see where the cheapest stations are can make a massive difference to your monthly fuel spend."
Where is cheapest for you to fill up? Have you notices a big difference in price depending on where you choose to refuel? let us know in the comments.