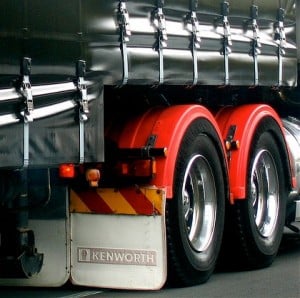 RISE: Strong month for vans and trucks
Total commercial vehicle registrations rose strongly in October, rising 27.3% to 27,578 units in the month.
Society of Motor Manufacturers and Traders (SMMT) figures also show the overall commercial vehicle market is up 9.8% for the year-to-date, at 266,934 units.
In October, vans rose 26.3% with 22,473 registrations, posting growth of 11% over the year so far with 227,477 registrations.
Truck demand grew 32% in the month with 5,105 registrations; year-to-date volumes returned to growth, 3.2% ahead of 2012 at 39,457 units.
Nigel Base, Commercial Vehicle Manager, at the SMMT, said: "Both the van and truck markets showed great strength in October boosting the sector by 27.3% and taking the 2013 growth rate to almost 10%.
"We anticipated this late strength in the truck market and SMMT has raised its forecast for van registrations to 264,100 a 10.2% rise on last year."
Image courtesy of macinate, with thanks.