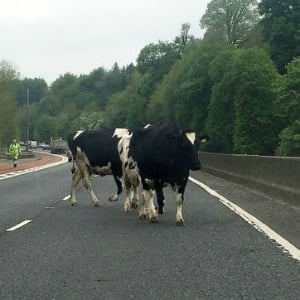 They say you should never work with animals or children; they're unpredictable, uncontrollable…and sometimes unmovable. Here are 5 times when animals ran rampant on the roads:
When cows got onto the M1 in Belfast and closed things down during the morning rush hour – udderly disgraceful! Police managed to mooove them along and the farmer was contacted.
Have you heard the one about a Spanish Farmer who lost his sheep…? apparently they were due in a new pasture in the morning but became impatient for their new home and left at 4am while the farmer was sleeping…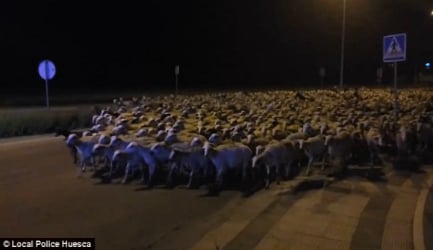 Stop Lion around! Commuters in South Africa saw how Lions can stop traffic DEAD when they witnessed 2 lions make a kill in the middle of the road, not something you'd want to interrupt or you might be more than a little late for work.
From Large to Little with these ducklings getting a police escort to get them out of harms way
And finally when the circus animals escape; Hippopota-loose! This guy was spotted near Huevla in Spain having made his bid for freedom, maybe we'll see a re-run on his next attempt as he was returned to the circus for entertainment duty.
But we still haven't answered that age old question…Why DID the chicken cross the road??