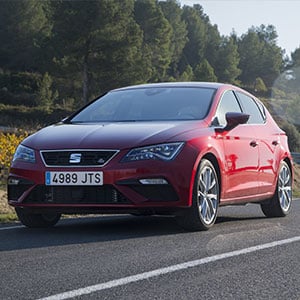 Following the overwhelming success of a four-day test drive initiative for its Ateca SUV, SEAT has announced plans to expand the scheme to cover its entire range, as the Barcelona-based car maker continues its biggest ever product offensive in 2017.
The four-day test drive scheme for business users, first introduced for the Ateca SUV which launched in October 2016, has now been expanded to encompass the rest of the range.
Test drives of up to four days will be available via all SEAT dealers and Business Centre specialists across the UK for any model including the New Leon SE Dynamic Technology – ideal for business and fleet drivers.
Available to all business and fleet drivers, the four-day test drive scheme will enable dealers to provide an easy and swift way for company users to access brand new vehicles – a known industry shortcoming, whereby retailers are not always able to provide demonstrators to business customers.
Peter McDonald, Head of Fleet and Business Sales at SEAT UK, explained: "The Ateca's extended test drive service was launched just a matter of months ago, and was an immediate success; expanding the service was a no-brainer.
"Test drives are one of the most important stages in choosing a new car, particularly for fleets. Business customers need to be certain they're making the right decision, and we're happy to give them the time to make sure individual needs are met. Once they're behind the wheel of one of our products, we're confident they'll be hooked, with our range appealing to both the heard and the heart.