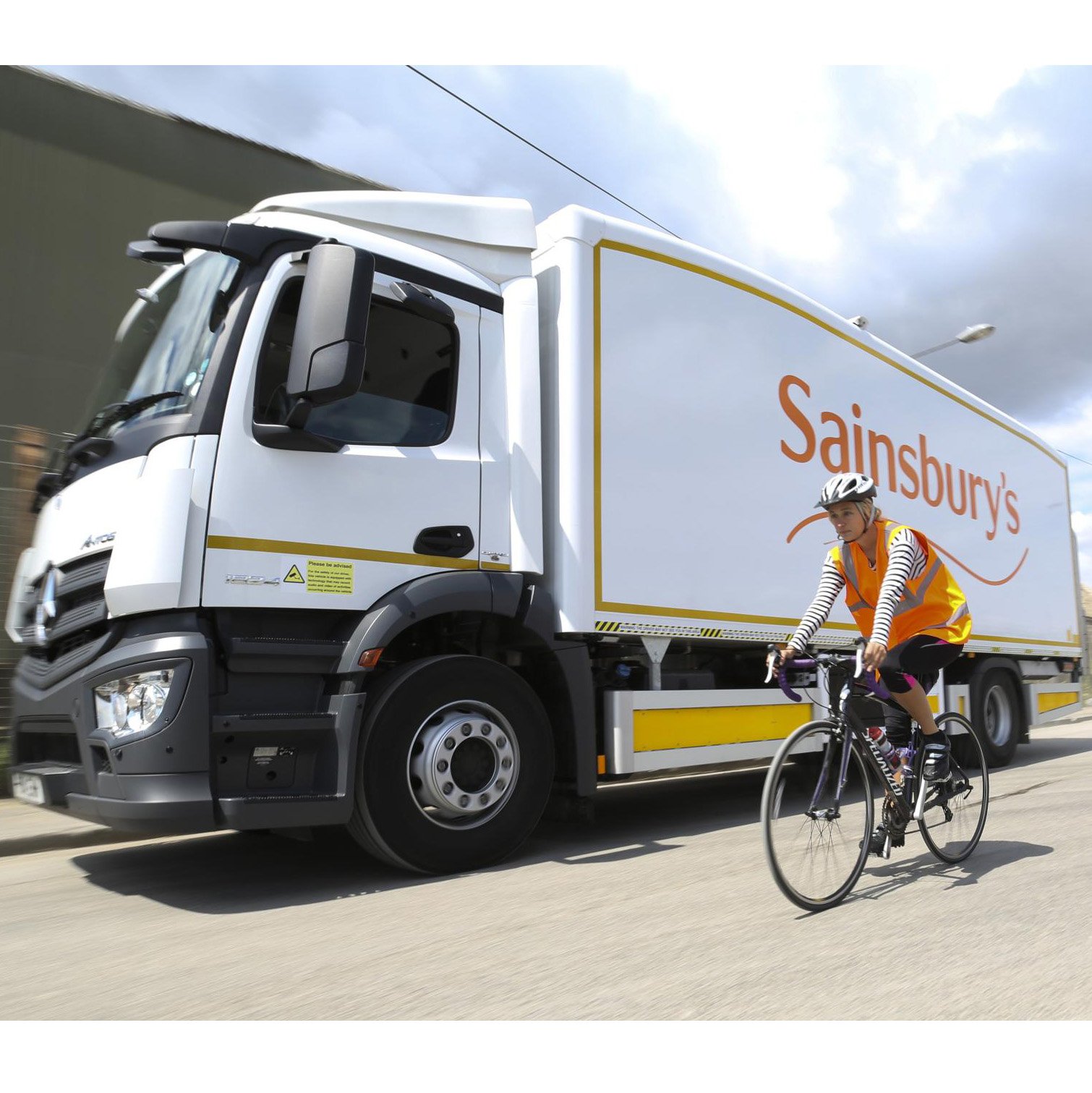 The future of inner-city delivery?
Sainsbury's recently launched a unique lorry designed specifically for the safety of cyclists and pedestrians.
The vehicle, a Mercedes-Benz Antos 1824L – was unveiled by Mayor of London Boris Johnson at City Hall and is a join collaboration between Solomon and Mercedes-Benz.
Retail and Operations Director Roger Burnley said: "This is an important step in our work to make London's roads safer. We've put an enormous amount of thought and research into creating a truck that we hope will be the safest on the road – for all road users."
The lorry features 360 degree monitors, extra side lighting for road users at night and low side guards for cyclist safety. Its full safety features include:
New video technology in the cab giving 360 degree vision of the surrounding road
New proximity sensors down the sides of the lorry that beep to alert the driver to other road users
Side guard extensions and reflective infills to help stop cyclists from falling under the vehicle
More downlights along the sides that glow at night, giving the driver more visibility of road users in the dark
A warning sticker to alert road users that they are in the driver's blind spot
A tail lift operation warning – so that there will be an audible sound when the tail lift is being lowered – that's for anyone behind the vehicle
Further driver training on higher safety standards in the truck
The new Mercedes-Benz Antos heavy-duty distribution range will replace the current fleet of Axor and Actros day cab models. The model range covers 18 or 26-tonne rigid, as a 4×2, 6×2, or on-road 6×4 tractor units.
James Colbourne, Head of Strategic Accounts – Trucks, Mercedes-Benz UK, said: "Working in partnership with Sainsbury's has been an extremely positive and educational experience. In building these vehicles Sainsbury's have invested heavily in the safety of both cyclists and pedestrians and have built what can only be described as a fleet of some of the safest vehicles on the road."