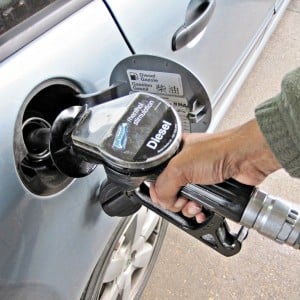 SUCCESS: Fuel Card saves £150,000 in December
RHA FTA Fuel Card members saved a combined £150,000 against national average pump prices last month, drawing five million litres of fuel.
The Road Haulage Association (RHA) and the Freight Transport Association (FTA) jointly launched the card – free to new subscribers for the first 12months – last March.
It offers both RHA and FTA members access to discounted fuel with savings of £125 a month on pump prices, and can be used at more than 1,800 sites nationwide.
Sam Law, General Manager of Shopfta at FTA Affinities and PCN Administration Service, said: "At a time when fuel represents nearly 40% of operators' costs, it is essential that every penny is made to count, and the RHA FTA Fuel Card offers members the perfect opportunity to save."
As part of the FTA 125th anniversary celebrations, new subscribers throughout 2014 will be entered into a monthly prize draw, offering them the chance to win £125 of free fuel.
Image courtesy of Images_Of_Money, with thanks.