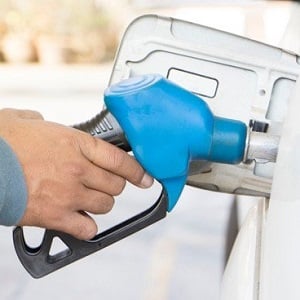 Following prime minister Theresa May's announcement of the freezing of fuel duty, there have been a couple of responses that take contradictory views.
Ashley Barnett, Head of Consultancy at Lex Autolease said: "Despite speculation to the contrary, the decision to maintain the freeze on fuel duty will be a welcome relief for UK businesses given rising prices at the pump and already-high vehicle running costs. Whilst we support the Government's Road to Zero strategy, the choice of electric vehicles and the reach of the country's charging infrastructure are still improving, which means new diesel and petrol vehicles remain the most practical option for many drivers at present.
"As we transition towards zero and ultra-low emission vehicles, a steer from Government on the longer-term and sustainable alternative for fuel duty would be welcomed by business.  We are hopeful that the Budget will bring more clarification around WLTP and company car tax post 2020/2021, as well as the support available for ULEVs and the implementation of Clean Air Zones."
However;
Claire Haigh, Chief Executive of Greener Journeys, said: "Extending the freeze on fuel duty into an eighth year is a disastrous move which will have a severe impact on air pollution and public health in the UK. Roadside air pollution is causing up to 50,000 early deaths a year, and we know that cars and vans are the primary cause.
"We urgently need a shift away from car use and towards more sustainable public transport, but today's decision will do the opposite. We urge the Government to show leadership and make the right decision.
"The past seven years of fuel duty freezes have already made the price of fuel at the pump 13% cheaper than it would otherwise be and resulted in up to 200 million fewer bus journeys over the same period.
"Greener Research shows that the Government's continued freeze on fuel duty has caused there to be 4% more traffic and an additional 4.5 million tonnes of carbon dioxide emissions and 12,000 tonnes of harmful NOx emissions, by encouraging people to abandon public transport in favour of their cars. It is the poorest in society who cannot afford a car who suffer the most from this policy."