Renault UK's Best March Sales In Seven Years
By Kyle Lindsay
Tuesday, April 11, 2017 - 15:45
Comments (0)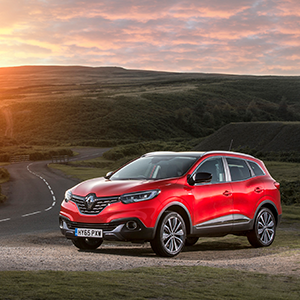 Renault UK car sales were up 4.9 per cent during the first quarter of 2017 to 25,126 vehicles according to the official figures released today from the Society of Motor Manufacturers and Traders (SMMT).
Renault's performance represents a year-to-date car market share of 3.1 per cent.
Sales of 19,014 cars in March shows an increase of 6.4 per cent on March 2016 and is Renault's best March sales result since 2010.
Commenting on the results, Paul Flanagan, Managing Director, Groupe Renault UK and Ireland, said: "To carry on the sales high from 2016 into the beginning of 2017 is truly fantastic. I am confident that as we see the arrival of New Captur and All-New Koleos in UK dealers this summer as well as the first full year of All-New Mégane and All-New Scénic sales, Renault UK will continue achieve great results throughout the rest of the year."
Groupe Renault, which comprises Renault cars, vans and Dacia, has experienced unprecedented growth over the last five years. This growth has continued in 2017 with 39,498 Groupe Renault vehicles being sold. Of that total, Renault cars represented 25,126 vehicles, Renault vans 6,144 vehicles and Dacia 8,228 vehicles.
Related Stories