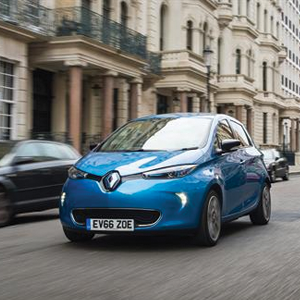 EMaC partnership delivers 733% year-on-year increase in Service Plan related revenue.
Family owned franchised Renault dealer, Kineholme Garage Ltd, in Otley, has increased its aftersales revenue by more than £165,000 in the 12 months since partnering with EMaC, a subsidiary of Innovation Group. By working together, Kineholme has created a simplified approach to service plan pricing that has proven to deliver significant bottom line benefits within its first year of implementation.
Historically, Kineholme had utilised a relatively complex Service Plan quotation system that could take up to 10 minutes to complete for each customer.
By working closely with EMaC and simplifying the quotation process, Kineholme now offers its customers a tailored a Service Plan solution in a fraction of the time.
In addition, the customer journey is largely driven by email communication and this has contributed significantly to the overall success of the new process. This bespoke solution has seen Service Plan sales rise from just 52 in 2016 to 433 to date in 2017, with a corresponding increase in projected aftersales revenue.
Darren Buckley, Aftersales Director, Kineholme Garage Ltd, comments, "The Service Plan solution we've created in partnership with EMaC gives us a revenue stream that simply did not exist previously. The simplicity of the pricing structure and the technology behind the process make it a win-win for our customers and for us.
"As a result, we've also improved wider aftersales upsell opportunities by over 20%, further boosting our profitability; and it's not just our service advisors who are rewarded financially for their efforts. The increase in labour hours is a boost for our technicians who earn a commission on the hours they work in the workshop. Both customer and staff loyalty have benefitted as a result of our approach to service plans, making it a no-brainer for our business."
Adrian Willard, Sales Director of EMaC, adds, "We work closely with customers like Kineholme to ensure we deliver solutions tailored to the specific needs of their business. By listening to dealers we can create streamlined, profitable plans that reflect a business's ethos, helping them meet the needs of their customers and radically boost revenue across the organisation."