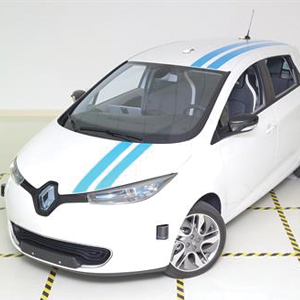 Groupe Renault announced it has developed an autonomous control system that can handle challenging driving scenarios. In an industry first, the system can demonstrate road obstacle avoidance as well as professional test drivers.
These drivers served as the inspiration and the benchmark for this achievement at Renault Open Innovation Lab – Silicon Valley.
"At Groupe Renault, we are focused on being an innovation leader in products, technology and design," said Simon Hougard, Director of Renault Open Innovation Lab – Silicon Valley. "Our innovation efforts aim to develop advanced autonomous driving technologies that consumers can trust will create a safer, more comfortable journey."
The Renault Open Innovation Lab is part of the network within the Alliance and is focused on improving safety and advancing autonomous driving technology.
The technological advancement announced today:
•  Has been inspired by and tested against professional test drivers
•  Complements Renault's existing achievements in Advanced Driver Assistance Systems (ADAS) and vehicle safety. It is an important next step in using autonomous driving to improve vehicle safety
•  Will support Groupe Renault's goal of becoming one of the first brands to offer widely available "Mind Off" technology on mainstream vehicles and deploy fleets of robo-vehicles
The basis for this work comes from research published by Stanford University's Dynamic Design Lab (led by Professor Chris Gerdes, former Chief Innovation Officer for the U.S. Department of Transportation), with which Renault Open Innovation Lab has been collaborating.
With this new innovation, Groupe Renault is leveraging the strength of The Alliance and supports the launch of more than 15 Renault models with different levels of autonomous driving capabilities by 2022.