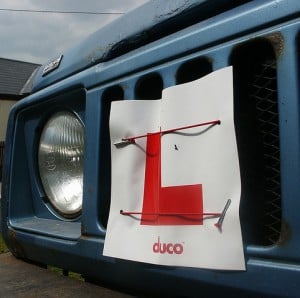 HIGHER: Age should be raised, claim one in three
More than a third of motorists believe the minimum driving age should be raised – yet well over half still feel 17-years-old is the correct time to learn.
Research by British Car Auctions (BCA) found 35% of polled drivers felt an age increase would be a smart move to enhance young driver safety.
A raise to 21-years-old was supported by 40% of those agreeing with an increase, but a sizeable 58% actually said no increase should occur at all.
However, 40% of respondents said they believed raising the minimum driving age would reduce traffic accidents.
Interestingly, 58% of drivers said they would support compulsory re-testing for older motorists, with 47% believing re-tests should take place every one to five years.
More than a quarter believed this should be implemented from the age of 70, but 58% of drivers said no retesting at all should be considered.
The research comes on the back of an RAC Foundation study on young driver safety, ahead of the government publishing a consultation on the issue.
Tim Naylor, Editor of the BCA Used Car Market Report, said: "In light of the RAC Foundation's new study, it's interesting that more than half of respondents to our research said that they don't think that the minimum age for drivers should be increased.
"However, when it comes to older drivers, there seems to be a consensus that re-testing is needed after a certain age.
"Indeed, the results of our survey suggest that people may see elderly drivers as more of a road safety issue than younger motorists.
"Of the 42% who think drivers of all ages should be re-tested regularly, over 50% think it should take place every 10 years regardless of age."
Image courtesy of chuckoutrearseats, with thanks.