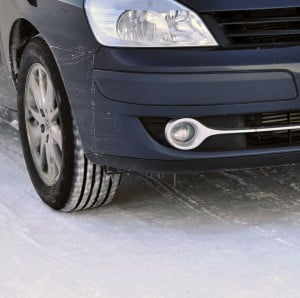 DEAL: Pirelli in winter tyre initiative
Pirelli are launching a new initiative which aims to reward customers who purchase winter tyres.
The premium tyre manufacturer are guaranteeing a 50% refund should temperatures remain higher than seven degrees for more than 30 days between January 1 and February 28.
Motorists who bag four Pirelli winter tyres from the Winter Sottozero Serie II, Winter Sottozero 3, Winter Snowcontrol Serie 3, Scorpion Winter and Scorpion Ice and Snow ranges until December 21, are eligible.
Tyres must be purchased in the UK and the offer is open only to UK residents aged 17 years and over.
Catherine Kirk, Trade and Consumer Marketing Manager at Pirelli UK, said: "Cold weather tyres are more effective in temperatures below seven degrees because they are softer, more flexible and have better traction.
"However, in the economic climate we understand that it can be expensive fitting a new set of winter tyres so we have brought back our promotion which guarantees a 50% refund if temperatures remain mild this winter.
"We've also introduced a cash prize if a customer guesses the two coldest days so it's a win-win situation.
"By running this promotion, we hope to make the British population more aware of the benefits of winter tyres while also rewarding our customers who prepare for the onslaught of winter."