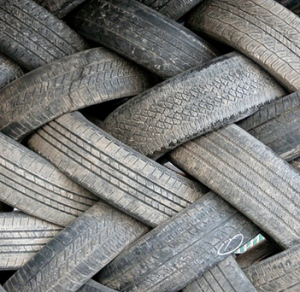 MISSED: EU tyre labelling not working?
EU tyre labelling legislation is failing to significantly impact on consumers' purchasing behaviour or on sales of high-performance tyres, a new report has found.
The study, compiled by the National Tyre Distributors Association (NTDA) and LANXESS, claims customers are missing out on the benefits of safer and more fuel-efficient tyres.
Retailers, meanwhile, are missing out on the opportunity to sell higher cost premium tyres that still benefit their customers.
The report is based on a survey that was conducted by the NTDA and completed by a cross-section of their members across the UK including Merityre and Kwik-Fit.
It found 93% of tyre retailers believed customers never or only occasionally require information on the EU label and only 30% know that tyres affect fuel consumption.
Price was demonstrated as being the biggest selling point, with 74% of survey respondents saying it was 'the most important factor' to customers.
Sales of budget tyres have risen in the past year, with sales of high-performance tyres falling – implying customers are still largely unaware of the potential cost benefits of high-performance tyres.
High-performance tyres can lead to fuel savings amounting to hundreds of pounds for a family car averaging 20,000miles in a year.
Richard Edy, Director of the NTDA, said: "The results of this survey show that tyre labelling has been a badly missed opportunity both for our members, who could increase sales of premium tyres, but also for the customers who could benefit from the fuel efficiency and safety advantages of these tyres.
"This is also having an impact on the environment and safety on our roads.
"Whilst it is still early days for the tyre labelling, and we can expect consumer knowledge to improve over time, the industry should work together to improve the uptake of high-performance tyres by providing as much information to the consumer as possible – whether within the dealership or externally."
EU tyre labelling legislation was introduced on November 1, 2012, to help consumers make more informed decisions when choosing tyres.
The labelling, categorises tyres on three different criteria:  fuel efficiency (or 'rolling resistance'), wet grip and external noise.
Image courtesy of Mykl Roventine, with thanks.