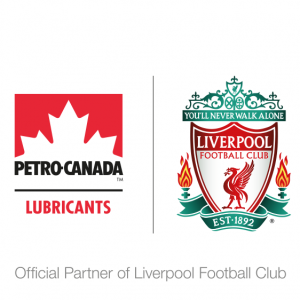 Petro-Canada Lubricants Inc. and Liverpool Football Club have announced a 3-year partnership that will see Petro-Canada Lubricants become an official global partner of the Club.
As an official global partner of Liverpool FC, Petro-Canada Lubricants – a leader in innovative lubricants, specialty fluids and greases – will use its international presence working together with Liverpool FC, to create unique programs for customers and fans alike, including exclusive access to LFC experiences.
Liverpool FC, which is owned by Fenway Sports Group, has a rich sporting history including 18 League Championships, five European Cups, seven FA Cups, eight League Cups, three UEFA Cups, two UEFA Super Cups and 15 Charity/Community Shields.
Mark A. Plake, President, Petro-Canada Lubricants Inc., said, "Liverpool Football Club is an internationally recognized team renowned for their endurance, reliability, and competitive edge. These are key attributes in both football and our business and we're proud to celebrate our partnership with a Club that so closely shares these qualities."
Tony Weatherill, Managing Director, Global Marketing, Research and Development, Petro-Canada Lubricants Inc., added, "Liverpool FC and Petro-Canada Lubricants are built around high quality teams that are driven by innovative thinking. The synergies between our two brands will make for a dynamic and successful partnership and we are eager to begin developing new opportunities together."
Billy Hogan, Managing Director, Liverpool FC, commented: "We very much look forward to working with Petro-Canada Lubricants. To partner with a global business that shares the Club's values of ambition, commitment, and innovation is incredibly exciting for the Club."