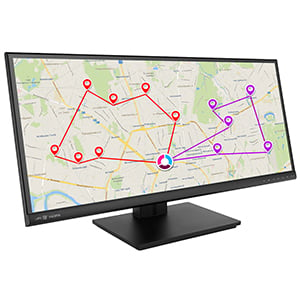 New Core Product for fleet management company
International fleet management company, ARI, has recently adopted CD Auction Group's online Pool Fleet Management (PFM) programme as a core product when managing a major capital asset.
Kelly Kalra, Client Account Manager at ARI, said: "We offer the full range of fleet management solutions but we have a very flexible approach – a client can take one, two, or all of our services on offer.
"We listen to our clients' needs and tailor each service accordingly."
The programme has already been taken up by a national utility company and a well-known charity, with more significant business wins on the way.
A major challenge with the utility company, which has a mixed fleet of 60% vans and 40% cars, is the reallocation of vehicles.
The client imposes strict KPIs which must be met in order to reduce vehicle downtime and to get the right vehicle, to the right driver, in the right condition.
Kelly Kalra added: "If we can get the vehicle straight to the driver and in great condition, then we have a happy driver from day one, which means they will be more likely to look after the vehicle while they have it,"
"The client also has peace-of-mind as vehicles being transferred from one driver to another are rigorously checked, including livery and overall corporate image."
Another benefit is the reporting and fleet visibility that the CD Auction Group's PFM home page provides.
The ARI team describes the software as "intuitive" with only a short training session required to understand how to maximise its functionality.
Clients can see the status of their whole fleet on one screen before drilling down to the detail and running their own management reports.
The PFM programme is just the latest example of a strong working relationship between ARI and CD Auction Group.
Gary Dinsey, Account Manager at ARI, said: "CD Auction Group work hard for us and our clients."
"It's a team effort and they're prepared to go the extra mile.
"CD Auction Group's PFM programme works seamlessly with our overall fleet solution, providing a truly holistic offer.
"We know, looking at our client needs today, CD Auction Group is ticking all the boxes."