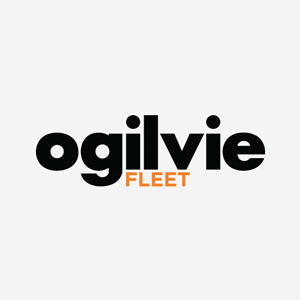 Ogilvie Fleet, one of the UK's fastest growing vehicle leasing and fleet management companies, is celebrating 10 years of providing a multi award-winning service to companies from its base in Sheffield.
To help celebrate a decade of business success an especially liveried Mini is on an Ogilvie Fleet promotional 'tour'.
A decade ago, Ogilvie Fleet, expanded further into England and opened a new division in Sheffield specifically targeting South Yorkshire and the eastern region in its drive for further growth.
The hand-picked team of six people – five of them remain a key part of the now 30-strong Sheffield-based team today – started to secure new fleet contracts and that business success has continued and led to the more recent opening of an office in Belfast and the creation of a dedicated South of England sales team.
Today Ogilvie Fleet, which is headquartered in Stirling and a key business within the privately-owned Ogilvie Group, has 16,000 company cars and vans on its books, up from 6,750 a decade ago.
Ogilvie Fleet Managing Director Gordon Stephen said: "When we opened our Sheffield-based division 10 years ago with just six members of staff little could we have believed the business would have expanded to the size it has – employing 30 people in the office from where almost 6,000 vehicles are managed, which is more than a third of the company's total fleet, on behalf of hundreds of customers."
EXPANDING MULTI AWARD-WINNING OGILVIE FLEET CELEBRATES 10-YEARS OF SERVICE EXCELLENCE IN ENGLAND
Nick Hardy, now Ogilvie Fleet's Sales and Marketing Director and the person who headed the original 'Sheffield six' team, could not have imagined today how prescient his then comment would be: "I'm very confident that the Ogilvie brand will become even stronger and that more and more fleets will want to know about the very unique benefits available from this hidden gem of the UK leasing market."
In addition to Mr Hardy, also continuing to be employed by Ogilvie Fleet in Sheffield are: Ashley Crookes, then Divisional Sales Manager but now Director of Sales (North); Nick Faulkner, who was then a New Business Executive and is now Key Account Manager; and Louise Blair and Matt Topham, who started as Customer Services Executives but have since been promoted to Customer Services Team Leader and Group Marketing Manager respectively. The final member of the 'Sheffield six', Area Manager Dan Price, is now Leasing Manager – North in Nissan GB's fleet team, ironically maintaining a link with Ogilvie Fleet as its account manager at the marque.
Mr Stephen said: "The original staff immediately understood and embraced the ethos of Ogilvie in terms of customer service and this has continued during our expansion over the last decade. I am immensely proud that we have managed to grow the Sheffield office so significantly over the last 10 years while still maintaining our core values. This is testament to Nick Hardy and his team."
Underpinning that success has been a business-critical focus on innovation, best-in-class IT solutions and industry-leading customer service.
Supporting the launch of innovative vehicle leasing and fleet management products and services was the development of the award-winning MiFleet Showroom, Ogilvie Fleet's ever-evolving online fleet management reporting system; and, more recently and also award-winning, the 'Happy Drivers' app, which delivers smartphone access to a raft of essential information and functionality free-of-charge to customers and non-customers alike.
EXPANDING MULTI AWARD-WINNING OGILVIE FLEET CELEBRATES 10-YEARS OF SERVICE EXCELLENCE IN ENGLAND
But at the core of Ogilvie Fleet's success over the years is its customer service, which has been recognised with a string of industry awards. Notably they include an unprecedented seven awards stretching back to 2010 in the annual FleetEye Experteye CSI survey, most recently in 2017 securing the best leasing and fleet management company for service to customers with more than 250 vehicles.
Mr Stephen concluded: "It has been a fantastic 10 years for the Sheffield-based team and we look forward to many more years of success working with existing customers to continually improve the efficiency and operating effectiveness of their fleets and winning new clients."