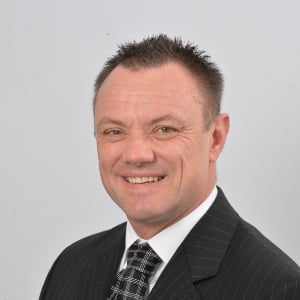 Northgate, the UK's largest light commercial vehicle (LCV) hire company, has further strengthened its executive team with the appointment of a new operations director.
Mike Speakman brings with him a wealth of experience, having worked in supply chain for over 20 years across multiple industry sectors within start-up, turnaround and rapid change environments.
Mike joins Northgate from Maxeda DIY Group, the largest DIY retail group in the Benelux, where he held the role of group logistics director for over three years and was responsible for warehouse and transport operations throughout the Benelux, as well as freight forwarding operations from Shanghai. Prior to this, Mike held senior positions at DHL, before his career in operations and logistics, he served in the Royal Navy.
Commenting on Mike's appointment, Eddie Aston, Northgate managing director, said: "In order to achieve our business objectives we need to add additional operational skills and experience to the team. Mike is operationally and commercially astute and a great builder of teams and talent, I am looking forward to him bringing his wealth of experience to Northgate."
In his new role, Mike will be responsible for all branch, rental and workshop operations as well as the customer support centre in Darlington. He will lead the operational planning for the business to ensure the delivery of Northgate's expanding proposition and strong levels of customer service with a focus on continuous improvement.
Commenting on his appointment, Mike said: "Northgate is in a strong market position. In my new role, I look forward to being given the opportunity to grow an area of the business where there is enormous commercial potential. I plan to build on a really strong branch network where collectively they are the trusted partners of all our customers across the UK. We will continue to focus on delivering great customer service and building on a really strong net promoter score. By doing this I am sure we can support not just the growth of Northgate, but that of our customers' businesses too."
The company has enjoyed a healthy period of growth in recent years. As at April 2015, Northgate had 45,700 vehicles on hire across the UK across 77 branches in the UK with its head office in Darlington.