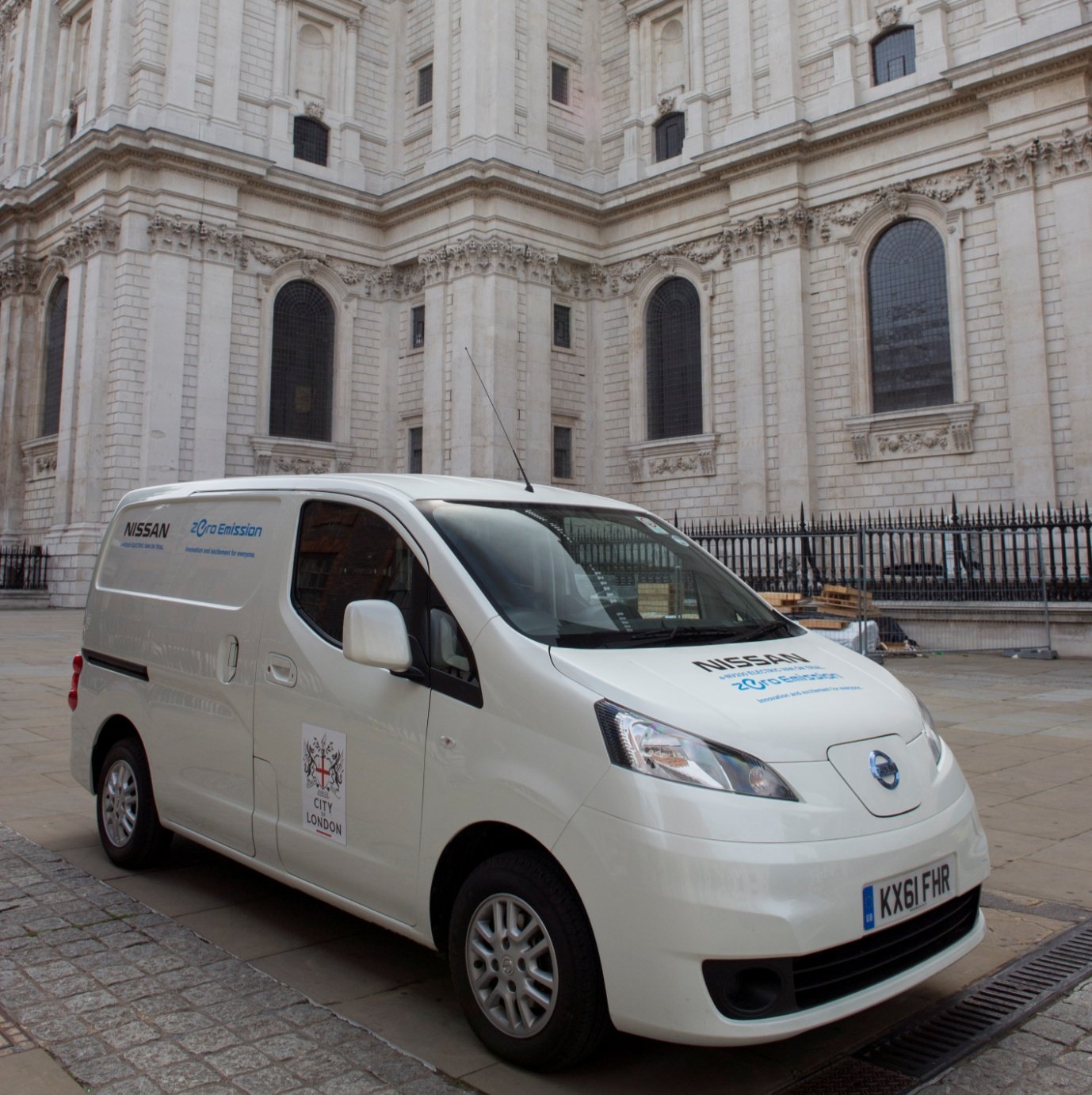 MAIDEN: New Nissan e-NV200
Nissan have revealed pricing and specification details for their new e-NV200 van.
Priced from £13,393 for the entry-level Acenta model and available from July, the all-electric LCV will be available as a panel van or five-seat combi and will boast operating costs of around 2p-per-mile.
It will also see owners pay no road tax, be exempt from the London Congestion Charge, and will qualify for up to £8,000 Plug In Van Grant (PiVG) for the panel van, and up to £5,000 Plug In Car Grant (PiCG) for the five-seater combi.
Customers can either choose to buy e-NV200 outright or opt for 'Flex' – a battery leasing option that reduces the initial purchase price.
The van will be available in Acenta, Acenta Rapid, Acenta Rapid Plus, Tekna Rapid and Tekna Rapid Plus trims, with the five-seater combi available in all but the Acenta Rapid.
Standard equipment for the van includes rear view camera, electric door mirrors, front power windows, steel spare wheel, luggage slide hook, i-KEY, two-side sliding doors and French back doors.
Acenta Rapid trim adds rapid charging, with Acenta Rapid Plus adding fast charging.
Tekna Rapid models add cruise control, carwings, multifunction steering wheel, safety pack, luggage floor protector, four speakers and coloured bumpers.
In the five-seat combi, standard kit includes luggage floor trim, cruise control, speed limiter, CD, FM, MP3, iPod, rear-view camera, air conditioning, steel spare wheel, electric door mirrors and i-KEY.
Acenta Rapid Plus adds rapid charging and fast charging.
Tekna Rapid models, meanwhile, add carwings, cruise control, safety pack, French back doors with panel and multifunctional steering wheel and Tekna Rapid Plus adds fast charging.