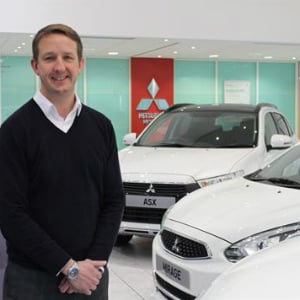 Mitsubishi Motors in the UK has taken on a new Corporate Sales Manager as part of the expansion of the retail and fleet sales team.
David Stoole (pictured) has joined the growing brand at an exciting time and brings 17 years' of experience in the automotive industry. His role will focus on building relationships with existing and new corporate customers in the South East of England.
David said: "I am really excited about the potential of Mitsubishi and its product within the corporate arena going forward. I'm looking forward to building relationships with corporate customers. Mitsubishi is clearly a brand that is looking to the future and that makes it an exciting time to be here."
David started his career in fleet sales at a Jaguar dealership before moving into contract hire and fleet management. He joins Mitsubishi having spent the last four years in fleet services with Toyota and Lexus.
Clive Messenger, Head of Corporate Sales & Field Operations, said: "I am delighted to see David join the team. Over the last three years we have focused on growing our corporate sales channel which has led to us going from three corporate sales managers to a total of seven and I am sure David, with his wealth of experience, will be a real asset to our corporate sales team and will help continue the sales growth for the firm."