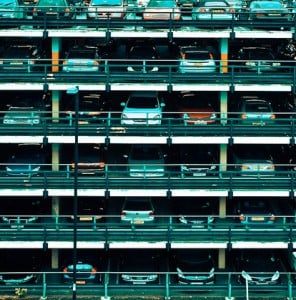 GROWTH: Car registrations continue to rise
New car registrations rose by 11% in May – the 15th successive monthly growth and the largest May volume in six years.
According to the Society of Motor Manufacturers and Traders (SMMT), the UK market fell just 3% below its 2007 pre-recession level last month.
Private car registrations performed even better, rising by 20.9% to 180,111 units and topping pre-recession volumes posted in 2007.
Fleet and business volumes are also continuing to improve – 95,909 units comprise 53.3% of the market – and the SMMT claims it is an indication consumer confidence is strong.
Year-to-date registrations have risen 9.3% to 948,666 units, but remains 9.2% off 2007 volumes for the same period.
Mike Baunton, Interim Chief Executive of the SMMT, said: "The performance of new car registrations in May marks a significant milestone for UK automotive, with cars registered by private buyers rising more than 20%, bettering pre-recession volumes posted in 2007.
"While it is clear that buying confidence among UK motorists is very strong, continued economic uncertainty abroad, particularly in the rest of Europe, will mean that manufacturers remain cautious about performance in the second half of 2013."
SMMT said the growth reflects a combination of factors, including motorists switching to more efficient vehicles and attractive offers to buyers with funds and access to finance.
The organisation also suggested a switch from used to new cars may also be occurring, with the recession-induced dip in new car sales restricting the supply of used cars.
Ford Fiesta was the best-selling model in both the month and year-to-date, while small petrol cars and mini segment cars are showing the strongest 2013 growth.
The SMMT are one of the largest and most influential trade associations in the UK.
They support the interests of the UK automotive industry at home and abroad, promoting a united position to government, stakeholders and the media.
Image courtesy of Pig Sty Avenue, with thanks.