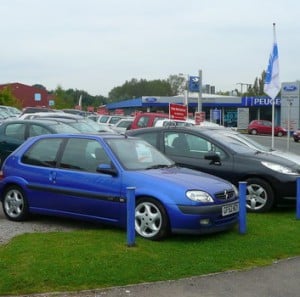 BUOYANT: Financed cars hit two-year high
The number of used cars bought on finance from dealerships has hit a two-year growth high.
Finance and Leasing Association (FLA) figures show new business grew 26% by value and 22% by volume in April, compared with the same month last year.
The consumer new car finance market remained buoyant, with volumes up 37% compared with April 2012.
FLA members' penetration of the private new car registrations market in the twelve months to April 2013 hit 73.2%, a new record.
Paul Harrison, Head of Motor Finance at the FLA, said: "April was a strong month with consumers and businesses using new and used car finance to fund their next vehicle purchase.
"The two year high in private used car finance could be attributed to customers returning to that market following the release of the new car number plate the previous month.
"Forecourt deals are competitive and customers are obviously finding what they're after."
Image courtesy of Jonathan Billinger, with thanks.