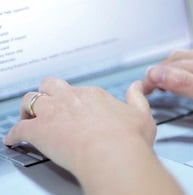 CAREFUL: Avoid bogus websites, warn DVLA
Motorists must be vigilant when applying online for their driving licence, the DVLA have warned.
Several bogus websites are offering a check and send service for driving licence applications, with some appearing as sponsored links or paid-for results.
The websites claim to offer value-added services to ensure applications are correct, but the service costs three times the normal price of licence renewal.
All that motorists receive from the website is a completed paper application form.
However, the Office of Fair Trading have ruled that websites which charge additional fees and services are not acting illegally.
A DVLA spokesperson said: "By using the online driving licence transactions on GOV.UK you can be sure that you are dealing directly with DVLA and will not be charged any additional fees for your driving licence.
"Your application will be completed online without the need for a paper application in most cases."