Mercedes-Benz has won two awards at the inaugural Auto Trader New Car Awards, with the C-Class winning the 'Best car for long distances' title, and the E-Class being named 'Best car for families'.
Unlike most motoring awards, the Auto Trader awards are given based on the opinions of 10,000 consumers who have bought, driven and lived with their new vehicles, giving them a unique insight.
Krishan Bodhani, Head of smart and Product Management, Mercedes-Benz Cars UK, said: "It's a huge honour for us to win two awards at the first ever Auto Trader awards, especially as the votes are cast by customers."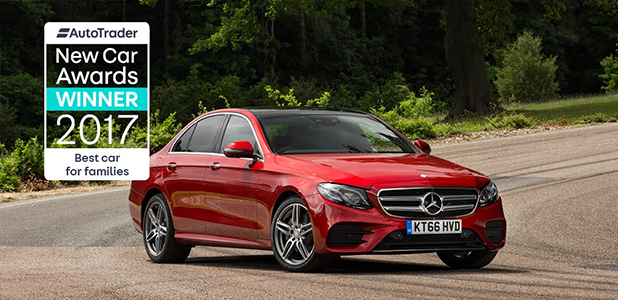 Andy Pringle, Auto Trader Cars Editor, said: "The Auto Trader New Car Awards celebrate the new cars that are admired by those that matter most: their owners. Mercedes-Benz ranked exceptionally well with its owners this year, picking up awards for 'Best car for long distances' and 'Best Car for families', proving the brand to be consumer king of the long trip and best all-rounder for family duties in the eyes of the people who've bought one."
The new E-Class line-up now offers more variety than ever before, thanks to the addition of the luxurious E-Class Cabriolet and the adaptable E-Class All-Terrain – priced from £44,675 and £58,880 respectively. These join the existing Saloon, Estate and Coupé models, all available with a wide range of diesel or petrol engines.