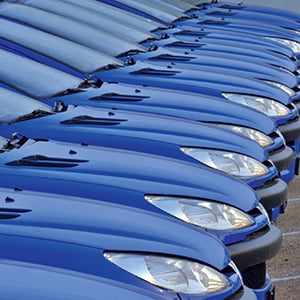 Confirmation that the new London Ultra Low Emissions Zone is to be introduced faster than expected will have a limited impact on fleets, says Arval.
The vehicle leasing and fleet management specialist says, by the time it comes into effect in April 2019, very few businesses will be operating pre-Euro 6 diesel or pre-Euro 4 petrol cars or vans, so will be unaffected.
David Nicholas, fleet consultant, said: "The intention by the London Mayor to introduce the ULEZ in April 2019 instead of September 2020 was announced earlier this year and so confirmation of this following the consultation has been expected. In terms of getting to grips with tackling London's air quality issues, it is clearly a good move to start the ULEZ earlier.
"From a fleet point of view, Euro 6 emission standards came into effect for all vehicles from September 2015 and so even if you are operating a four-year replacement cycle, which is the longest that we commonly see on mainstream fleets, the majority of vehicles that could potentially be affected should have been replaced by April 2019.
"Some van fleets do operate on longer cycles but, even bearing this mind, the number of vehicles affected is likely to be a relatively small percentage of your fleet and can probably be managed by swapping some into areas unaffected by the ULEZ regulation."
Smaller vehicle operators, who are less easily able to switch their vehicles, together with fleets running specialist vehicles on longer replacement cycles such as emergency services and local authorities, are the most likely to be impacted by the early introduction of the ULEZ, David said.
"As a result of the new announcement, we are talking again to several of our fleet customers who operate in London about the ULEZ but generally our message to most of them is that operations should just continue as usual."
David added that it would be interesting into see if other UK cities that had committed to the introduction of low emission zones would follow suit, either by adopting regulations similar to those seen in London or bringing forward their deadlines.
"The other planned zones have still generally to declare their intentions but one of the interesting facts to emerge from the latest Government air quality report was that the degrees of problems faced by different UK cities differ quite widely.
"For example, if you look at an air quality map of London, you can see that there are widespread issues and the introduction of the ULEZ across a wide area is needed.
"However, the other five UK cities that have been mandated to introduce low emission zones have much more localised problems with air quality and it will be interesting to see if they arrive at different solutions to London."