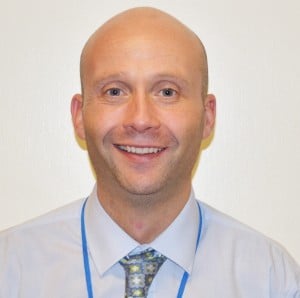 SACRIFICE: Leicester roll out Tusker scheme
Leicester City Council are introducing a new low-carbon salary sacrifice car scheme by Tusker to more than 13,600 employees.
SalarySacrifice4Cars (SS4C) will provide access to brand new, cost and tax-efficient cars to employees who would not usually qualify to receive a company vehicle.
Leicester Council's scheme now opens up new car accessibility to a much wider audience, while making savings in National Insurance and pension contributions.
The City Council set a carbon ceiling of 120g/km for the scheme, which is inclusive of motor insurance, servicing and maintenance, Road Fund Licence, roadside assistance, tyres and glass.
They selected Tusker under the terms of a Pan Government Collaborative Framework Agreement originally set up by North Yorkshire County Council three years ago.
Under the agreement, the Tusker scheme is available for use by all UK contracting public sector authorities, including government departments, non-departmental public bodies, the NHS, local authorities, police authorities and emergency services.
More than 50 new car orders have been placed by Leicester City Council employees within the first few weeks of the scheme going live.
Cory Laywood, HR, Pay and Benefits Manager at Leicester City Council, said the scheme has 'ticked all the boxes'.
"This new salary sacrifice car scheme completes the number of transport solutions we can offer our staff to enable them to get to work," he said.
"We also view it as the only real way to offer our staff a new car as cost effectively as possible.
"We reviewed other providers in the market, but the Tusker scheme was by far the most competitive and administratively simple to operate.
"It also offers our staff the widest possible choice of new vehicles from a wide variety of manufacturers – all supplied by local dealers.
"The cars will also be maintained and serviced locally which was another major advantage from our perspective and ensured that the scheme 'spend' stayed within the local area.
"All employees have access to an online portal which is very easy to use and allows staff to browse through the full range of available cars, or drill down and search for a car to match their exact specifications."
Sarah Hayter, Senior Account Development Manager at Tusker, added: "We are delighted to be working with Leicester City Council to extend the transport solutions that it offers its eligible employees.
"Our market-leading SS4C solution has been proven to be a winner and provides employees with a fully expensed, tax efficient car, linked to fixed cost, worry-free motoring."