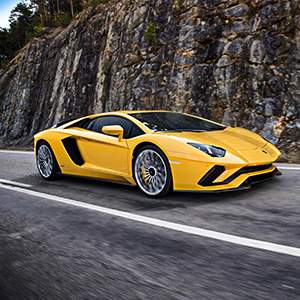 The London Motor Show is delighted to announce that Lamborghini London has joined the list of big-name exhibitors at one of the most eagerly anticipated shows on the automotive calendar and will hand a UK debut to the Aventador S.
Joining fellow UK motor show debutants such as the Alpine A110, Liberty Walk's McLaren 650S and the BAC Mono, the Aventador S will take pride of place under the umbrella of leading luxury dealer group H.R. Owen alongside some of the most high-profile brands of the show, including the latest models from the likes of Ferrari, Bentley and Rolls-Royce.
Fresh from a show-stopping world debut at the Geneva Motor Show, the Aventador S is a more powerful and focused version of the venerable Aventador that's packing a whopping 730bhp – 40bhp more than its sibling.
It has a more aggressive front bumper than before and is sure to demand plenty of attention at the show. Lamborghini London recently celebrated being crowned the brand's most successful dealership in 2016, and in the Aventador S it will be displaying the most potent member of its fleet.
Alec Mumford, Chairman of The London Motor Show, said: "We are delighted to welcome Lamborghini to The London Motor Show and really can't wait for the Aventador S to hit the H.R. Owen. The car was a huge head turner in Geneva and it will certainly command plenty of attention at Battersea Park. H.R. Owen's stand will feature some of the most desirable models in the world and the Aventador S is right up there as one of the potential show stars."
Further information on The London Motor Show displays and tickets are available at www.thelondonmotorshow.co.uk.