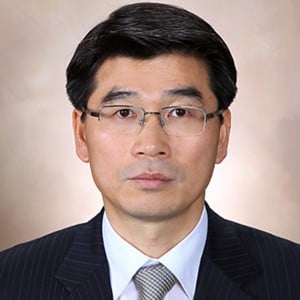 PRESIDENT: Ho Sung Song, of Kia
Ho Sung Song is the new President of Kia Motors Europe, replacing the outgoing Byung-Tae (Brandon) Yea.
Mr Song, who assumes the role with immediate effect, has held several senior roles within Hyundai and Kia since joining Hyundai Motor Company in 1988.
The former President of Kia Motors France will be based at Kia Motors Europe's headquarters in Frankfurt, working alongside Michael Cole, Chief Operating Officer.
Mr Song said: "I'm excited to take on this role as President of Kia Motors Europe and look forward to continuing the good work of my predecessor, supported by the dedicated and talented team here in Frankfurt.
"There are strong opportunities to drive further growth in sales and market share thanks to the exceptional new Kia product range that exhibits world-class qualities and excellent value."
Mr Yea is to take up a global role and will now become responsible for the Commercial Vehicle Export business at Hyundai Motor Company, based in Seoul, Korea.
He will help develop and oversee the strategy to expand the company's commercial vehicle business.