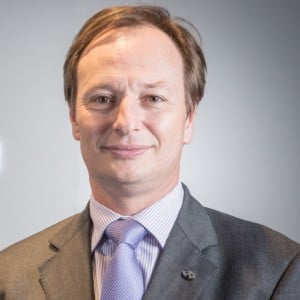 APPOINTED: Hugues Fabre, of Infiniti
Hugues Fabre is the new Western Europe General Manager of Infiniti, it has been announced.
Mr Fabre assumes his role on November 1 and takes over from Guillaume Pelletreau, who is departing for a new position within the Infiniti parent group.
He is currently Global Marketing Strategy Director at Infiniti in Hong Kong, but will relocate to Rolle, Switzerland, and report to Fintan Knight, Vice President of Infiniti EMEA.
Mr Fabre said: "Infiniti Red Bull Formula One cars are winning on the tracks, while passion and innovative craftsmanship behind our models and concepts are building our reputation on the roads.
"The new generation of premium models like the Q50 and the Q30 will soon stand out for their emotion and technology.
"With all of this we have the greatest opportunity yet to build the brand in Europe and that is exactly what we will be doing over the coming months."
Mr Knight added: "Thanks to the work put in by Guillaume and the rest of the team Infiniti has a springboard for the success of our new generation of Q models.
"Western Europe is the world's toughest premium market but I am convinced that by being provocative and staying true to Infiniti's ideals, the brand's position within that market is poised to be transformed."