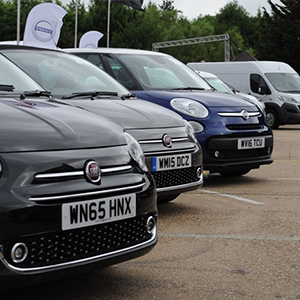 Automotive industry software specialist, SalesMaster has been recognised by the prestigious International Auto Finance Network (IAFN) Awards, winning the Back Office Innovation award for its FLEETBASE product.
SalesMaster has been rewarded for its tailored group fleet solution that is designed to provide dealer groups with improved sales, administration and office management by enabling real-time use of high volume industry and customer data.
"We are delighted to receive industry recognition for our FLEETBASE solution, which we believe represents a valuable opportunity for automotive retail," says SalesMaster Managing Director, Chris Stott. "Fleet is an area that is often overlooked in dealer systems. Our products empower retailers and dealer groups as they have the ability to utilise and keep control of a high volume of fleet data. This offers the benefit of end-to-end management and eases the workload of fleet managers by compiling data from across multiple teams and locations. We are removing the constraints of manual spreadsheets, which are inherent limitations of the traditional dealership environment."
FLEETBASE compiles in-depth, real-time data and amalgamation of dealer group finances helping to streamline the extensive and time-consuming admin requirements when processing large volumes of fleet orders. It also enables business development managers to work cohesively to target new business based on contract renewal dates. Complete with a fully integrated real-time STOCKBOOK, the enhanced visibility of business operations across large dealer groups promote the ability to sell more vehicles from stock, reduce stocking charges, operate standardised processes while reducing manual reporting time and improve the accuracy of customer data, which provides information to help devise targeted sales campaigns.
FLEETBASE has already been adopted by a number of major dealer groups to standardise their fleet order processing and share CRM data across a range of vehicle manufacturers. FLEETBASE incorporates SalesMaster's STOCKBOOK, which is a powerful stock management tool that merges factory and dealer system stock feeds to provide a single, easy-to-navigate real-time source of available new cars and specifications. "STOCKBOOK benefits retailers and consumers, who can be assisted by an up-to-date automotive retail experience that allows the search and reservation of available new cars nationwide – such stock information has previously only been available through manual spreadsheets of vehicle and option codes, managed via email distribution lists and telephone calls – both of which are very time consuming and inaccurate," explains Stott.
The IAFN Awards reward excellence and innovation within the automotive leasing and lending industries. The Back Office Innovation award recognises the processes that support client-facing activity and help make the difference between being good and great.