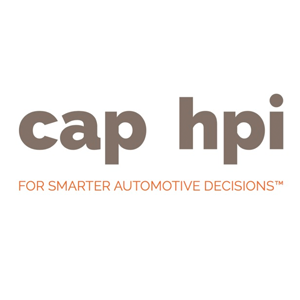 Automotive experts hpi has unearthed its Top 10 list of creepy cars from the movies following a frightful poll amongst its team of motoring editors.
Tim Bearder at hpi said: "Halloween is looming and the team here thought it would be great fun to recall some of the cars playing starring roles in movies that have given us the chills over the years. Some scary movies put their bad guys behind the wheel. Sometimes, the car is the bad guy. And occasionally, the car's just there to help out.
"The hpi team has compiled some menacing movie cars ranging from hearses and sports cars to classics and even an ambulance!"
The Top 10 list of fearful films to feature cars or trucks:
Maximum Overdrive (1987) – Directed by the master of horror Stephen King (his only directing credit), this features a collection of marauding vehicles including a whole fleet of sinister semi-trailer trucks that go on a murderous rampage.
Duel (1971) – Directed by a young Steven Spielberg this chase thriller features a 1955 Peterbilt 281 tanker truck driver with a major case of road rage hell-bent on revenge against motorist (Dennis Weaver) down a deserted highway.
The Car (1977) – A supernatural black 1971 Lincoln Continental rampages the roads in this seventies road movie.
The Hearse (1980) – a woman is menaced by a possessed hearse and its evil driver in this creepy eighties low-budget thriller. The hearse of the title is a terrifying looking 1951 Packard Funeral Coach Henney.
Death Proof (2007) – Quentin Tarantino's grindhouse flick sees a serial killer stuntman (Kurt Russell) using his death-proof stunt car to create elaborately staged accidents where he murders young women. The two death-proof cars used in the film are the 1970 Chevy Nova and the 1969 Dodge Charger.
Jeepers Creepers (2001) – the famous classic car that terrorises two siblings on their way home from spring break is a 1941 Chevrolet Cab Over Engine.
The Wraith (1986)- A high-performance Dodge M4S prototype with a mysterious teenage driver (Charlie Sheen) who's out for revenge.
The Evil Dead (1982) – The notorious eighties video nasty also features an Oldsmobile Delta 88 that belonged to director Sam Raimi when he was in high school. It has appeared in all three Evil Dead films and eventually, it gets its own body armour, spinning death-blades attached to it, and even travels through time.
Ghostbusters (1984) – It's debatable if the blockbuster Ghostbusters is a real horror movie but the iconic ECTO-1, originally a 1959 Cadillac Ambulance, plays a memorable part as the ghost fighting machine we all know and love.
Christine (1983) – Another Stephen King adaptation this is the ultimate four-wheeled fury. A beautiful but berserk 1958 Plymouth Fury in fact, with a penchant for regeneration and mowing down innocent people all in the name of love for its besotted owner.