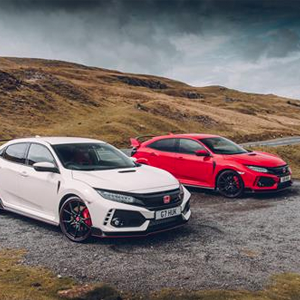 Honda is now one of the world's top 20 brands, according to research by Interbrand in its latest 'Best Global Brands' study. Honda has moved up by 3% to be ranked as the 20th most valuable brand in the world. Interbrand puts its value at $22.696 billion.
"The power of the Honda brand highlights our influential position in the market," said Philip Ross, Senior Vice President of Honda Motor Europe. "A diverse range of new products, from the zero-emissions Clarity Fuel Cell to the award-winning Honda Civic Type R, showcase the significance of advanced technology to the Honda brand. The recently-announced 'Electric Vision' will fast-track a major brand advancement, bringing to market a host of new electrified vehicles from 2018."
Honda's recognition by Interbrand follows several landmark achievements for the company in 2016 as well as major news announcements this year.
At the 2017 Frankfurt Motor Show, Honda confirmed that electrified technology will now feature in every new car model launched in Europe. Honda Motor Company CEO, Takahiro Hachigo, made the commitment as he unveiled the Urban EV Concept vehicle, setting the direction for a new Honda electric car, which will arrive in Europe in production form in 2019. At a global level, Honda aims to have electrified technology in two thirds of its new car sales by 2030.
Beyond automotive, Honda's brand power is bolstered by its advanced product range spanning aircraft, motorcycles, and power equipment, reinforcing its position as the largest engine manufacturer in the world.
In April 2017, the advanced light HondaJet set a new Miami-Panama speed record recognised by the National Aeronautical Association, and celebrated global first quarter deliveries that surpassed any other jet in its class. Elsewhere, Honda's expertise in robotics and autonomy helped it to launch the ingenious Miimo lawnmower in 2016. The Miimo knows when to recharge itself in an electric docking station, and can intelligently follow the layout of any garden, quietly and finely cutting the grass.
Interbrand's 'Best Global Brands' study is now in its 18th year. The report analyses how brand power determines the success of a company, focusing on the financial performance of its products and services, the role of the brand in customer purchase decisions, and the overall strength of the brand.