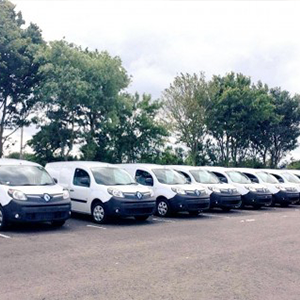 Each year we're seeing an ever-stronger commitment from the world's major vehicle manufacturers to a low carbon transport future – primarily based on the hybrid battery electric concept.
Arcola Energy is the UK's leading hydrogen fuel cell energy specialists and our work in the transport sector involves integrating hydrogen fuel cells into vehicles, including buses, vans and other commercial vehicles.
Here are some of the areas Arcola is involved with:
Zero Emission Buses
OEM development and repower with Magtec
Arcola Energy is in the midst of a collaborative project with Magtec and Imperial College, London to design and test a range-extending hydrogen power-pack for a bus on a standard London route. The zero-emission vehicle will be capable of a 20-hour, 140 mile duty cycle – comparable to conventional London buses and thus offering a practical zero-emission passenger transport solution for city use at much lower cost than the current generation of fuel cell buses.
The 3.5T 'Transit'-type Van
Seeking the game-changer to drive the mass adoption of zero-emission commercial vehicles, Arcola energy engineers are working on a zero-emission version of the workhorse of Europe's commercial businesses, the 3.5T 'transit' type van. Through a government-supported £0.5m project we will work with UK and international partners to integrate and trial a commercially viable, 100% zero-emission power-train in a transit van for commercial operation in London. The 1,000kg payload vehicle will have approximately 200-mile range in urban use, with the trial of the completed vehicle scheduled for spring 2018.
Designed from the outset as a modular, scalable solution, the completed drivetrain will have the potential to be adapted for use in higher, or indeed, lower payload applications.
Renault Kangoo ZE-H2 Electric Vans
Importantly, our hydrogen vehicle activity isn't just future focussed – we continue to build the largest hydrogen vehicle fleet in the UK, as the exclusive UK distributor of the Renault Kangoo ZE-H2 electric van, with fuel cell range extender produced by Symbio FCell. We have already sold or leased 32 of these zero-emission vehicles, including an integrated package of on-site fuel and after-sales support for UK commercial fleets. This provides fleets with a one-stop solution for deployment support, vehicle service and maintenance, operational planning and staff training. The aim is to provide everything that fleet managers need to have confidence in deploying these new vehicles into commercial fleets without disruption to the day job.
Read Dr Ben Todd's bio here.