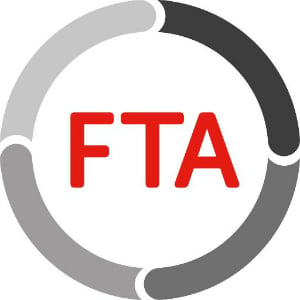 Earned recognition and truck MOT testing will be just two of the key items up for discussion at next week's FTA Fleet Engineer conference.
Senior officials from the Driver and Vehicle Standards Agency (DVSA), Department for Transport (DfT) and Transport for London(TfL) will taking part in the event, to be held at Coventry's Ricoh Arena on 28 November, which will offer unique insights into the latest engineering issues affecting fleet operators. Attendees will also have the chance to raise issues of concern and obtain direct answers from the key decision makers and industry experts.
The annual FTA Fleet Engineer conference, sponsored by Brigade Electronics, Goodyear Tyres, Texaco, Reflex and Allen and Volvo Trucks, has been a 'must attend' event for commercial vehicle engineers and this year promises to be no different. Presentations during the one day event will focus on key topics including the upcoming consultation on the Guide to Maintaining Roadworthiness,lessons to be learned from the tragic tipper truck deaths in Bath and recent developments in TfL's Direct Vision Standard.
Cutting-edge innovation in green fuels and the challenges of the government's new Air Quality Plan will also be high on the agenda. There will be presentations from Volvo Trucks on the latest developments in liquid natural gas and Renault Vans will shareinsights into the latest battery technology and the future of heavy vans.
There will be a chance to find out more about the newly-launched campaign 'Year of Engineering 2018'. The government-led initiative aims to tackle the engineering skills gap and widen the pool of young people who join the profession.
Speakers at the conference will include:
•  Duncan Price – Head of Freight, Operator Licensing and Roadworthiness at DfT
•  Dave Wood – Enforcement Policy Manager at DVSA
•  John Comer – Product Marketing Manager for Volvo Group UK Ltd
•  Grahame Neagus – Head of LCV for Renault Trucks UK
FTA's Head of Automotive, Lawrie Alford says this year's event offers a great opportunity to address key engineering issues face-to-face with senior policy makers and industry experts:
"Every day, fleet engineers face complex decisions about the maintenance and development of their commercial vehicles. Whether it's staying up-to-date with the latest legislation or making the right decision about leasing requirements, FTA's Fleet EngineerConference is the ideal place for engineers to get the very latest information from people at the sharp end of the industry. Tickets for this conference have been selling fast, so anyone who wants to attend should snap up one of the last remaining places: it's definitely an event not to be missed."
FTA's Fleet Engineer Conference will be held on 28 November 2017 at the Ricoh Arena in Coventry.
The Freight Transport Association is the UK's largest and most influential membership association in the freight and logistics sector, with more than 16,000 members operating over 220,000 goods vehicles – half the UK's fleet. Established in 1889, FTA's members move goods by road, rail, sea and air, consign over 90 per cent of the UK freight moved by rail and 70 per cent of the nation's sea and air freight.