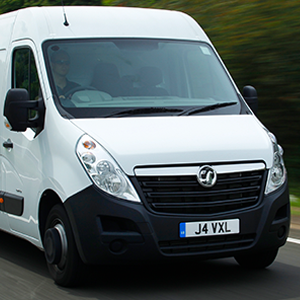 The Freight Transport Association's 2017 Van Excellence Operational Briefings sponsored by Mercedes-Bens Vans, which take place during March, will use a live action case study to demonstrate the need for vigilance and compliance at all levels of the logistics process.
The events, which will be staged at three venues – Aston Villa FC, Twickenham Stadium and Harrogate, will use dramatisation of a road accident involving a van to explore the implications of negligence for all those involved, including the driver, operations manager and company owner.
Attendees will be able to debate the outcomes and learn how situations of this type can be avoided.  Advice and information will be available on a variety of topics, including health and safety, business responsibility, procedural implementation and personal responsibility.
The briefings take place on 1 March at Villa Park in Birmingham, 23 March at Twickenham and on 29 March in Harrogate and are open to van operators of all sizes, whether they are an FTA member or not.
The Van Excellence Operational Briefings 2017 are supported by ARI, Bott, Brigade Electronics, Hertz Van Rental, Lex Autoleaseand Microlise, with media partner Commercial Fleet.
They are open to all van operators and the cost to attend is £50 + VAT per delegate – for further information or to book a place go to http://www.fta.co.uk/events