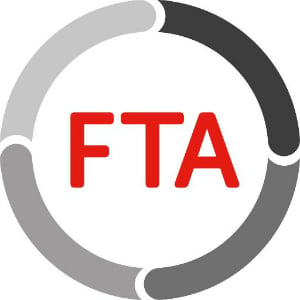 The Freight Transport Association's Transport Manager 2017 conferences have exceeded all previous attendance records, with more than 1,400 people registered for or attending this year's series of events, and with bookings still being taken for the remaining four conferences.
The ten exclusive conferences across the country, sponsored by Iveco, highlight key issues for anyone operating commercial vehicles and include an address by the local Traffic Commissioner as well as sessions on enforcement priorities and roadside stops, city centre truck restrictions, apprenticeships and skills, preventing vehicle use in terrorist activity, and vehicle technology and in-cab cameras.
Carlie Nowell, FTA's Events Manager, said: "The series has already proved how vital it is for transport managers to remain compliant and fully informed, and with six successful events behind us, has been incredibly successful. We're just over half-way through the series, and have already exceeded attendance records for 2016 but still want to ensure we reach as many transport managers as we can across the rest of the programme. Hopefully, anyone who hasn't already booked their place will make sure they don't miss the opportunity to learn what's going to be important to the sector in the year ahead."
Amey Group Compliance Manager Julie Davies, who regularly attends FTA Transport Manager and who was at the Peterborough event in October said: "Every year I attend the FTA Transport Manager conference – but this year's event was the most interesting and enjoyable to date. Speakers were articulate and concise with their presentations, and sponsors provided vital information that was relevant and enlightening, without a big sales pitch."
FTA's Transport Manager Conference programme has been running for more than 16 years and is supported for 2017 by Brigade Electronics, Goodyear Tyres and Microlise. This is the second year in succession that attendance records have been broken, with 2016 seeing more than 1,200 individuals taking part for the first time in the event's history. Five new venues have been chosen for this year's series to enable more delegates to be accommodated.
Venues left in this year's Transport Manager series are:
8 November – Dunblane
14 November – Southampton
22 November – London
29 November – Coventry
The Freight Transport Association is the UK's largest and most influential membership association in the freight and logistics sector, with more than 16,000 members operating over 220,000 goods vehicles – half the UK's fleet. Established in 1889, FTA's members move goods by road, rail, sea and air, consigning over 90 per cent of the freight moved by rail and 70 per cent of sea and air freight.