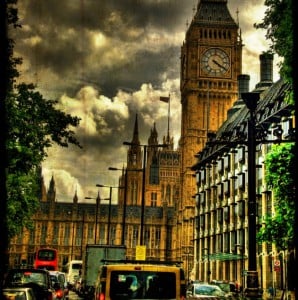 SUPPORT: FTA back Transport for London legacy
The Freight Transport Association (FTA) are backing Transport for London's continued collaborative approach with the freight industry.
Transport for London have unveiled a new action plan for freight – 'Delivering a road freight legacy' – which focuses and builds on their successful partnership with the Association.
Trials of out-of-hours deliveries to businesses across London are one initiative set for next year, in efforts to reduce congestion and benefit other road users.
At last year's Olympic and Paralympic Games, the FTA played a crucial role in helping shape transport plans and disseminating information to their 14,000 members.
However, despite the positivity, the FTA insist the capital must not lose sight of the fundamental role the logistics industry plays in supporting, serving and sustaining the London economy.
James Hookham, Managing Director of Policy and Communication at the FTA, said: "The Mayor's aspirations for London will see major changes in the way deliveries are made in the capital in the next few years.
"This document recognises the magnificent achievements of the logistics industry and London transport planners in supporting London during the 2012 Games and starts to set out the priorities and challenges to conventional practices that will emerge and be demanded in the future."
Some of the Mayor's current proposals, including the development of an Ultra-Low Emission Zone and increasing vehicle safety standards, will pose significant challenges for the freight industry over the coming years.
"The logistics industry is ready to respond to these new conditions – night-time deliveries, restricted kerbside access and higher standards of vehicle and driver safety," added Mr Hookham.
"But Transport for London and the London boroughs must not lose sight of the fundamental role that the logistics industry plays in the London economy in order to support, serve and sustain London's businesses.
"London authorities have a crucial role to play in making deliveries and service calls efficient and reliable as well as safe and sustainable."
Image courtesy of fatboyke (Luc), with thanks.