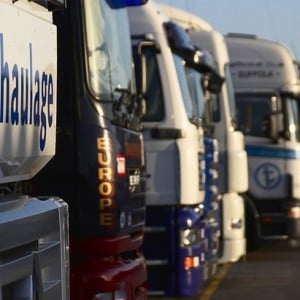 OPPOSED: HGV ban 'unfeasible'
Banning HGVs during peak hours is not an option in improving cyclist safety, the Freight Transport Association (FTA) have reinforced.
In a written submission to the Transport Committee's 'Cycling safety: follow up' inquiry, the Association acknowledge that more must be done to boost safety.
However, they stressed that a HGV ban would increase living costs and decrease economic activity, while offering 'highly questionable' safety benefits.
Christopher Snelling, Head of Urban Logistics and Regional Policy at the FTA, said: "The HGV plays a crucial role in allowing our cities to function, and those who call for it to be banned do so without any thought for how the goods needed every day would get through.
"The impact of such a ban would be to substantially increase the cost of living in cities, decrease economic activity, and to increase pollution and congestion.
"Given that the London Mayor's Cycling Commissioner has said that a rush hour lorry ban would only have affected two of the 14 fatalities in London this year, it does not appear to be the simple solution to all our problems that some advocates believe."
Image courtesy of Highways Agency, with thanks.