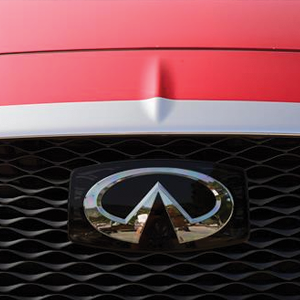 INFINITI Motor Company celebrated its 28th birthday by recording its eight consecutive annual global sales record in 2017 with 246,492 vehicles sold, a 7% increase compared with 2016. In December, INFINITI sold a total of 25,288 vehicles globally.
All-time annual sales records were achieved in the U.S., Canada, China, Taiwan and the UK, helped by the global introductions of the Q60 coupe and the Q30/QX30 compact crossover.
Summarising each market –
•  Globally – achieved eighth consecutive sales record in 2017 with 246,492 vehicles sold globally, a 7% increase.
•  Americas – achieved all-time sales record with 168,740 vehicles sold (+10%), with U.S. (153,415 vehicles, +11%) and Canada (12,433 vehicles, +3%) each setting all-time records.
•  China achieved all-time record for December with 5,823 vehicles sold (+24%) and marked a record year in 2017 with 48,408 vehicles sold, a 16% increase.
•  Europe – sold 16,625 vehicles in 2017, and 6,141 vehicles in the Middle East. UK increased registrations over 2016 by 22%
•  Asia and Oceania 6,552 vehicles sold in 2017, Taiwan finished the year with a strong achievement of 2,440 vehicle sales (+21%), an all-time record.
Christian Meunier, global division vice president for INFINITI sales operations and marketing, said: "Our portfolio has never been stronger, and our design has never been as compelling or consistent. We expect the momentum to continue in 2018 with the introduction of the new QX80 full-size SUV, which just went on sale, and our all-new QX50 midsize crossover, which goes on sale in US during the first quarter and features the world's first variable-compression ratio internal combustion engine – the VC-Turbo."
INFINITI is due to reveal the Q Inspiration concept on Jan. 15, at the North American International Auto Show in Detroit. It's the first manifestation of INFINITI's new form language for vehicles in this segment.